The Inspiring Caller Who Drove Three Hours To Help Grenfell Tower Victims
14 June 2017, 14:37 | Updated: 14 June 2017, 17:13
This is the inspiring tale of one ordinary member of the public who drove three hours from Kent to London in a bid to help those caught up in the Grenfell Tower blaze.
Claire, from Snodland, told Maajid Nawaz that she was so upset when she heard the tragic news this morning that she could not just sit around.
Around 400 people are believed to have lived in the 120 flats which caught fire in the early hours of this morning.
Twelve people are confirmed death, but police say they expect the death toll to rise further.
Describing the moments after she heard the tragic news, Claire said: "I got as many bags of clothing together as I could, shoes, toiletries, I knocked on my neighbour's door and got some toys that the children didn't want.
"I drove up to the christian centre and I don't know London at all so I've been sat-nav'ing the last three hours."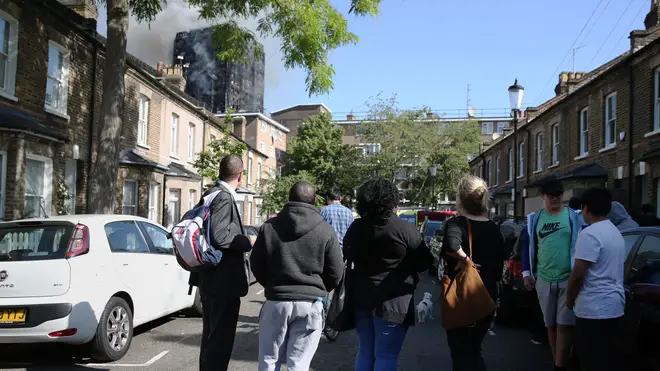 Maajid was a bit taken back by the caller's efforts as he told her: "That's a beautiful and humane thing to do".
"I was moved by what I saw", Claire continued. "I thought it doesn't matter where I am I can take that time to help."
If you've been inspired by Claire's story you can find out how you can help the victims of the fire here.