13 Terror Attacks Have Been Stopped By UK Security In The Last Four Years
6 March 2017, 13:27 | Updated: 6 March 2017, 13:46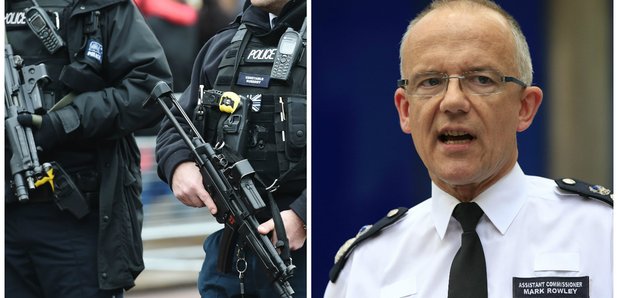 The UK's most senior counter-terrorism police officer, Mark Rowley, has revealed that British security services have prevented 13 terror attacks since 2013.
The Assistant Commissioner said there are 500 live counter-terrorism investigations at any one time, and that help from the public is vital.
Figures also show that information from the public has helped police with a third of the most high-risk investigations, including some of 13 attacks thwarted by police in the last four years.
He revealed the figures as part of an appeal, Action Counter Terrorism (ACT), to encourage the public's help further.
Mr Rowley told an audience of community and business representatives in Manchester that information from the public continues to play significant part in recent successes in countering terrorism.
He said: "Some of that information is a change in someone's behaviour, some of that's about suspicious activity.
"Sometimes that public information has actually started an investigation.
"Other times it's part way through and it corroborates some things or adds to things we already know."
There is currently no information available to the public about where prevented attacks were, but the number has increased by one since last October.
The terrorism threat remans as 'severe', meaning an attack is highly likely, and continues to 'diversify and expand', according to the Met Police.
More information on what to look out for and how to contact police can be found at gov.uk/ACT or call by calling police confidentially on 0800 78932.