BA strike sees airline ground nearly all flights in pay dispute with pilots
9 September 2019, 08:33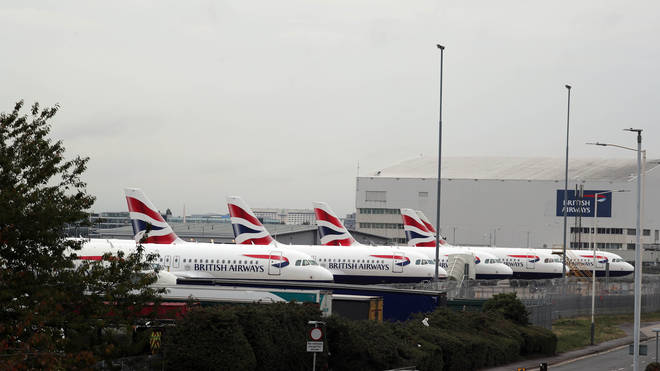 Balpa pilots are taking their first ever industrial action against BA, causing the airline to cancel almost 100% of its flights during the two day strike.
Up to 300,000 passengers are expected to be affected on Monday and Tuesday as BA is forced to cancel all but a handful of its 1,700 flights around the world.
BA has offered a pay rise of 11.5% over three years but Balpa (British Airline Pilots' Association) says its members wanted a bigger share of the company's profits.
Not only are those who were due to fly on Monday and Tuesday being advised not to go to the airport, there may be knock-on disruption for people with journeys planned for Wednesday as planes and pilots could need extra time to get back into the swing of normal operations.
BA said in a statement: "We understand the frustration and disruption Balpa's strike action has caused our customers. After many months of trying to resolve the pay dispute, we are extremely sorry that it has come to this.
"We remain ready and willing to return to talks with Balpa.
"Unfortunately, with no detail from Balpa on which pilots would strike, we had no way of predicting how many would come to work or which aircraft they are qualified to fly, so we had no option but to cancel nearly 100% of our flights."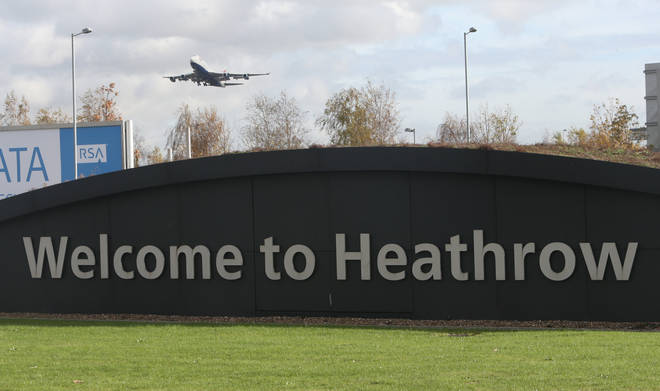 The strike has gone ahead, despite an unusual plea from Downing Street at the weekend for both sides to "sort out" the dispute.
Another strike is also set to go ahead on 27 September.
There are suggestions that strike action may continue until the Christmas holidays, as Balpa says it has a mandate from BA pilots to take strike action with two week's notice at any time within a six-month window.
One day of strike action will cost BA, on their own figures, £40m. The difference between us now is £5m. Why won't they work with us to end this dispute?#BAstrike

(2/2)

— BALPA (@BALPApilots) September 8, 2019
Many social media users are tweeting about the strike action.
Fully stand behind the pilot's of #BritishAirways on strike.Why dont people have a go at BA instead of the pilots for allowing it to get to this point?They will be losing days pay. Striking is the last resort for people but the only way to get the company to listen.

— Susan Naylor (@suzybabes4141) September 9, 2019
Heathrow terminal 5 is a ghost town with the BA pilot strike, only ten flights expected all day. Many retail stores are closed. What an absolute pleasure to breeze through the airport, so peaceful. pic.twitter.com/mkd3pJ7Lwa

— Sean Joffe (@seanjoffe) September 9, 2019