Commonwealth war graves in Israel vandalised with swastikas
11 October 2019, 17:34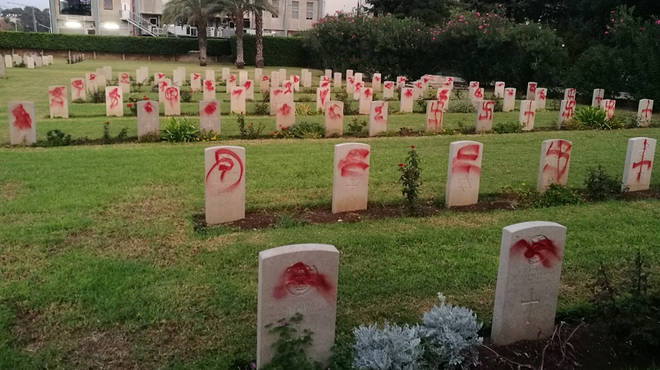 A Commonwealth cemetery in Haifa, Israel, has been targeted by vandals who spray painted swastikas and other "indescribable" symbols on dozens of graves.
Headstones in Haifa war cemetery dedicated to those who fought and died in the first and second world wars were believed to be knocked over and defaced on Thursday night.
The incident at the graveyard in northern Israel was reported to local police and the Commonwealth War Graves Commission (CWGC) who have since been on site to remove the graffiti and restore it to its "traditional high standard."
A worker from the cemetery, which was established in 1918, discovered the acts of desecration whilst working his morning shift.
It comes just days after several other Commonwealth graves were knocked over at Belfast City Cemetery in Northern Ireland.
CWGC spokesman Peter Francis was "dismayed" by the vandalism on around 60 graves at the Israeli site.
He said: "A lot of it seems to be an indescribable kind of tag, but there are also a number of swastikas spray painted on the graves.
"I felt sadness and anger [when I saw the damage], but also a resoluteness to restore the site as fast as we can. We will not give in to acts of vandalism."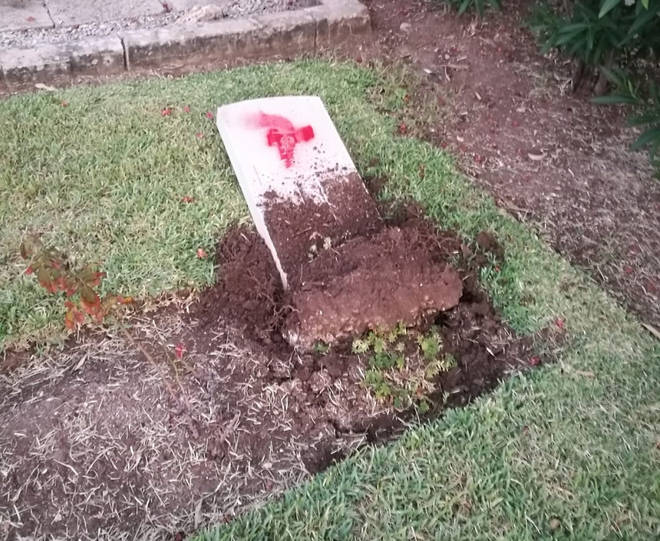 "CWGC is grateful for all the messages of support and would like to reassure our public that we will never allow such shameful acts to detract from our commemoration of the war dead."
More than 340 casualties to the two world wars were laid to rest in the cemetery, including 220 British soldiers.
Neil Wigan, the UK's ambassador to Israel, said he was "horrified" by the scenes.
He tweeted: "I hope the police will find those responsible."
Mr Francis said a larger "Cross of Sacrifice" memorial was also vandalised with swastikas but it was not yet known if specific nationalities had been targeted, saying "it looks random."
He said there had been a "spate" of vandalism at various Commonwealth cemeteries across the globe, of which the commission maintains 1.7 million graves.
A dozen headstones were knocked over and broken in the Belfast case and a separate incident at the Mierlo cemetery, near Eindhoven in the southern Netherlands last month, saw more graves defaced.