Coronavirus: Police and NHS could be asked to drop low priority cases
3 March 2020, 10:41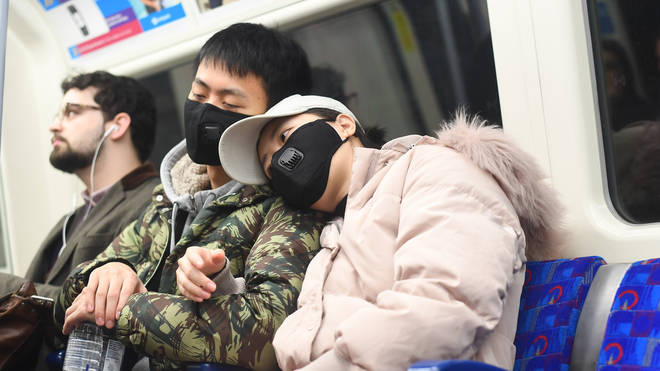 The coronavirus outbreak could lead to a fifth of workers being absent, cause the police to drop low-priority cases and force the NHS to delay non-urgent care, according to the Government's battle plan.
The Government has said it is working closely with local authorities to help them deal with a potential increase in deaths in a way that ensures people are treated with "dignity".
Addressing the nation, Boris Johnson said keeping the public safe was his Government's overriding priority.
Speaking in Downing Street, alongside Chief Medical Officer Professor Chris Whitty and Chief Scientific Adviser Sir Patrick Vallance the PM said the country remains "extremely well prepared."
The PM said there were "long-established plans by which the police will, obviously, keep the public safe but they will prioritise those things that they have to do".
He added: "And the army is of course always ready to back-fill as and when, but that is under the reasonable worst-case scenario."
Read more: Coronavirus: What is a pandemic and how is one declared?
He reiterated his message to "wash your hands with soap and hot water for the length of time it takes to sing Happy Birthday twice."
Mr Johnson said the vast majority of the public would be able to go about their business as normal.
But, England's chief medical officer Professor Chris Whitty warned "probably around 1% of people who get this virus might end up dying", but that the death rate varies according to age group.
Read more: Health Secretary Matt Hancock: 'If coronavirus becomes a pandemic we can't stop it coming to UK'
The 27-page document sets out the UK-wide response to Covid-19 amid widespread concerns about the impact the virus will have on people's wellbeing, the economy and public services.
Read more: Coronavirus UK: Do surgical face masks work to avoid virus symptoms?
The Government has said it is "ready to take necessary steps" to contain coronavirus and protect the vulnerable.
It was also revealed that police could be asked to concentrate on serious crimes and maintaining public order if faced with a significant loss of officers and staff
The plan also includes a "war room" which will bring together communications experts and scientists from across government and the NHS to roll out a public information campaign.
Read more: Family self-isolated due to 'people's fears' over coronavirus
Should the spread of the virus worsen, the Government is prepared to introduce a "social distancing" strategy which would encourage more people to work from home and avoid public transport.
Sporting events and other public gatherings could also be cancelled under plans to halt the spread of the virus.
In a sign that the military could be called in to help with the efforts, the document said there are "well-practised arrangements for defence to provide support to civil authorities if requested".
The number of people in the UK who have tested positive for the virus stands at 39.
Should efforts to contain the virus fail, the number of cases is likely to double every five days. This means it will begin slowly but within a few weeks will be well into the thousands.
Health boards in Scotland could apply for court orders for quarantine and medical examination of those suspected to have coronavirus, the Scottish Goverment said.
Read more: Brighton shop owner asks customers to wear masks and gloves amid coronavirus fear
A Scotland-specific accompaniment to the UK Government's plan for dealing with the spread of Covid-19 said health boards have powers to place restrictions on the activities of individuals who are known to have the disease, or have been exposed to the disease, and to prohibit them from entering or remaining in any place.
First Minister Nicola Sturgeon said: "As well as the four nations' Action Plan published today, we have also published tailored guidance for Scotland's unique landscape.
Read more: 'Don't die, please buy' Glasgow newsagent sells out entire stock of coronavirus face masks
"Much of this planning is based on reasonable worst case scenarios which will be refined as our understanding of the virus develops, but it is vital that we are well equipped to deal with all possibilities as this outbreak grows globally.
"We will continue to work closely with the UK Government, Welsh Government and the Northern Ireland Executive as part of a co-ordinated response to this virus."