Extinction Rebellion protests day two more than 600 arrests made
8 October 2019, 08:02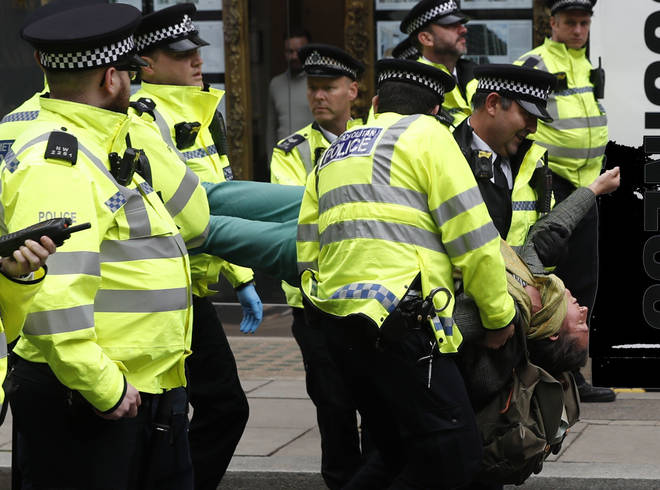 The second day of Extinction Rebellion protests continue on Tuesday as part of the group's two-week "international rebellion" campaign.
Armed police have started pushing Extinction Rebellion protestors away from Whitehall towards Trafalgar Square.
The Metropolitan Police said that nearly 600 arrests have been made in London.
395 further arrests have been made at protests in cities around the world.
Police started arresting protestors outside the Home Office after activists glued themselves to the buildings.
Monday's action saw members chain themselves to a hearse and activists erected 'houses' on Westminster and Lambeth bridges.
The protests were condemned by Prime Minister Boris Johnson on Monday, when he called on Extinction Rebellion protesters to abandon their "hemp-smelling bivouacs" and stop blocking the streets of London, describing them as "uncooperative crusties" who were holding up the traffic.
Happening Now