Floods, White Water Rapids And Trampolines Blown Into The Street: Storm Angus Chaos
22 November 2016, 08:40 | Updated: 22 November 2016, 08:46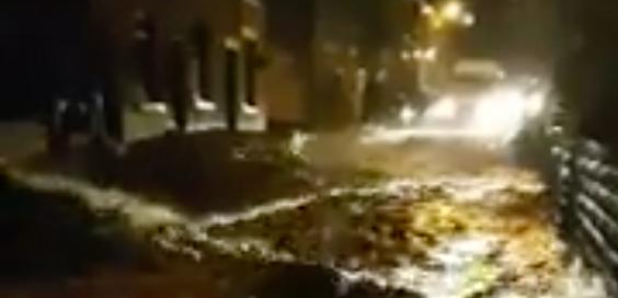 These are the chaotic scenes across the UK as heavy rain and winds from Storm Angus battered the country.
There are still 75 flood warnings in place across Britain, meaning immediate action needs to be taken.
People have been forced from their homes and there is transport disruption this morning.
Police in Northumberland found a trampoline that was blown into the middle of a road. They reunited it with its owner.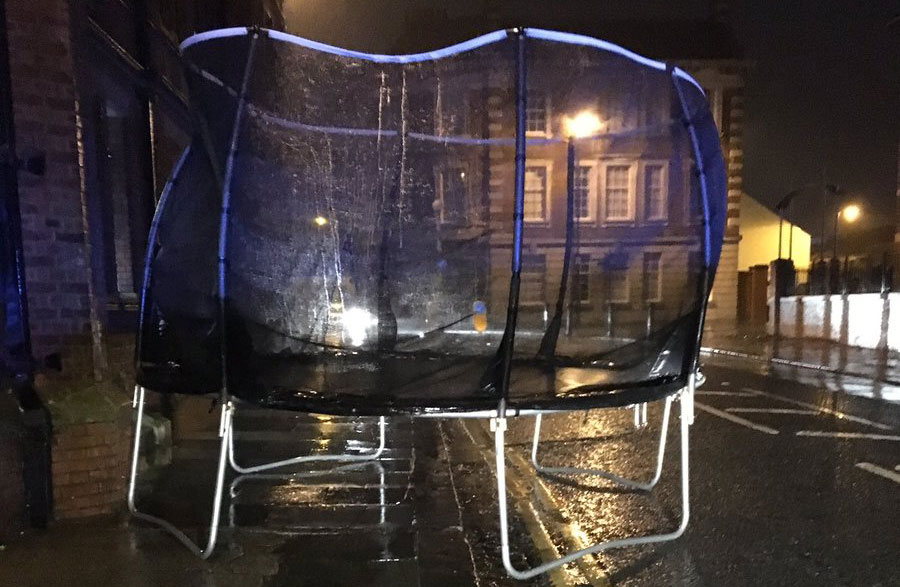 Meanwhile, Micklehurst Road in Ashton-Under-Lyme looked more like a series of white water rapids than a road.
And in Manchester, the fire brigade were forced to rescue residents who were stranded in their houses.
Forecaster Greg Dewhurst said: "We have seen the area of low pressure that brought heavy rain to the south and west moving into southern Scotland and the North East overnight.
"Throughout today the wet and windy weather within that low pressure area will slowly move into the North Sea.

"Behind this most places will still see showers, some heavy but getting lighter during the day. Away from the low pressure we should see some sunshine around Northern Ireland and western Scotland."