Review into impartiality guidance launches after Gary Lineker social media fury
31 March 2023, 12:48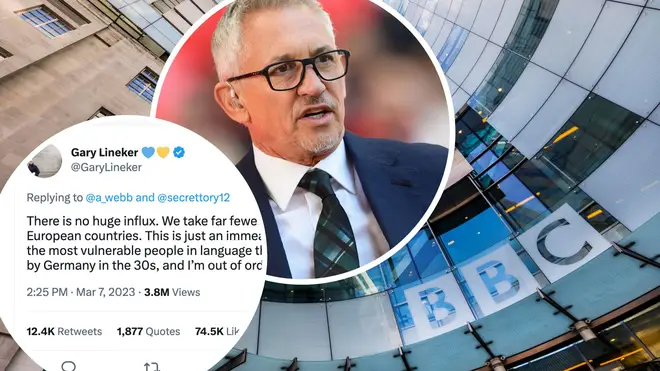 A review into social media guidance at the BBC has been launched after its row with Gary Lineker earlier this month sparked a huge debate over impartiality rules for freelancers.
Gary Lineker and the BBC were embroiled in a divisive media frenzy in early March after the Match of the Day presenter lambasted the government about new migration policy on Twitter.
Following these conversations, the broadcaster has announced today the appointment of TV executive John Hardie to launch an immediate review into how social media guidance applies to freelancers.
Mr Lineker compared the language used in a policy announcement from the government as 'language that is not dissimilar to that used by Germany in the 30s' – an opinion that eventually resulted in his suspension from his presenting role.
The TV presenter's suspension was lifted three days later, after various pundits stepped down in solidarity with the former football player, but it initiated conversations about impartiality requirements for freelance staff on social media at the BBC.
There is no huge influx. We take far fewer refugees than other major European countries. This is just an immeasurably cruel policy directed at the most vulnerable people in language that is not dissimilar to that used by Germany in the 30s, and I'm out of order?

— Gary Lineker 💙💛 (@GaryLineker) March 7, 2023
Read more: 'We will root it out': Minister pledges after shocking report finds bullying and abuse widespread in fire service
Read more: Wouldn't it be ironic if the indictment actually strengthens Donald Trump, writes Jon Sopel
As a public service broadcaster, the BBC is bound by a 'commitment to impartiality'.
For staff, its social media guidance currently states: "If your work requires you to maintain your impartiality, don't express a personal opinion on matters of public policy, politics, or 'controversial subjects".
As the Match of the Day presenter's role does not fall into the news bracket, it was heavily disputed whether he was bound by impartiality requirements.
Mr Hardie, who has not worked for the BBC before, will address this uncertainty and look at developing guidance for 'on-air freelancers outside of News, Current Affairs and Factual journalism'.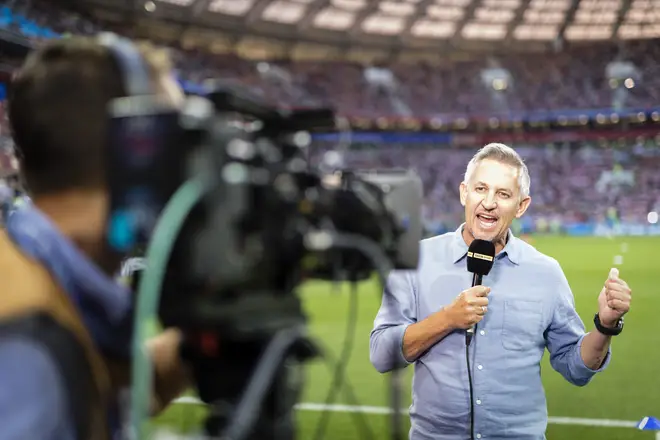 The review will strive to determine which freelancers are covered by the guidance; which, if any, impartiality requirements should apply to freelancers; and if all freelancers covered by the same requirements.
In response to the appointment, Mr Hardie said: "I am very pleased to have been asked to conduct this review. I approach the task with no preconceptions and an open mind.
"I look forward to hearing from a wide range of voices, from both inside and outside the BBC, as the work progresses."
BBC Director-General Tim Davie said of the announcement: "This review will ensure this guidance is clear, proportionate and appropriate - now and in the future."