Wouldn't it be ironic if the indictment actually strengthens Donald Trump, writes Jon Sopel
31 March 2023, 11:52 | Updated: 31 March 2023, 17:51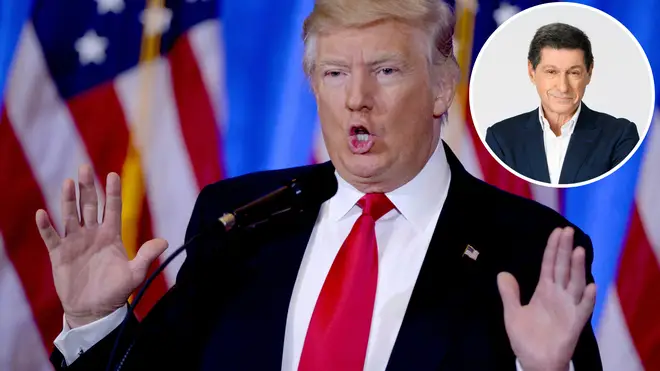 News tends to come in two categories There are stories that come out of the blue and leave you reeling. Then there's stuff you have long anticipated and you just shrug and say 'yeah, that's a decent tale.'
The decision by a Grand Jury in Manhattan to indict (or charge) Donald Trump for covering up a hush money payment to Stormy Daniels before the 2016 elections falls into neither category – because it was both long anticipated, yet still leaves you reeling.
Donald Trump – a man of so many firsts – becomes the first president in US history to be indicted on a criminal charge.
So let's break this down – because there are two distinct aspects to this case. The first is, of course, legal. But the other – arguably more important – is the raw politics of this.
On the legal front, Donald Trump will now be charged in New York – he will be fingerprinted, have his mug shot taken, he may even be handcuffed and forced to walk the line between rows of TV cameras – the famous 'perp-walk'.
What a circus that will be. And then he will face trial at some point in the future.
Listen and Subscribe to The News Agents Podcast on Global Player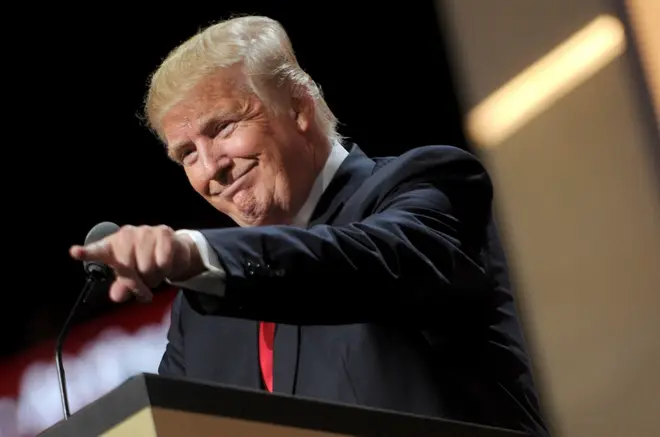 Central to the indictment is that his hush money payment to the former porn star, Stormy Daniels - just days before the 2016 presidential election – can be seen as nothing other than a payment to assist his campaign and buy her silence.
Why on earth would he have paid her $130,000 then and not years ago, when they were alleged to have had an affair – something he denies? It will be argued it was because he didn't want it to harm his campaign in those vital days before the November election.
In that case, he should have followed the clear legal requirements and declared it as a 'campaign contribution'.
Potentially, this carries with it a prison sentence. That said, there is nothing to stop Donald Trump from running for president from a prison cell.
Though of course it must be underlined that everyone is innocent until proven guilty.
Read more: Donald Trump parties at Mar-a-Lago mansion just hours after being told he faces '30 charges' over Stormy Daniels money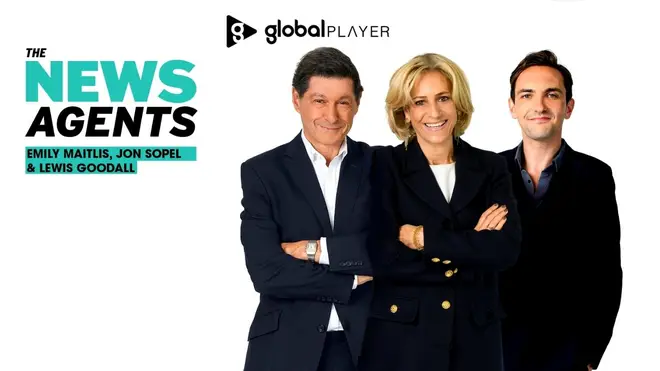 But this is where it gets political. Trump and his -still - vast army of supporters say this is nothing more than a politically motivated witch-hunt. Far worse crimes have gone unpunished by this DA from New York, who ran on a Democratic Party ticket.
So every Republican hoping to beat Donald Trump for the right to run for the presidency in 2024 is now going to have to define themselves by whether they think it is fair that this prosecution goes ahead.
If they say they do, then they're going to offend Trump's MAGA (Make America Great Again) base and probably render themselves unelectable; if they side with Trump then they boost his chances still further of winning the nomination.
Wouldn't it be an irony if this unprecedented move by a Democrat DA from Manhattan - far from bringing Trump down - actually makes him unstoppable to win the Republican nomination for 2024?
Listen and subscribe to The News Agents, the biggest daily podcast in the UK on Global Player