Goose takes gander inside taxi after smashing way through window
1 October 2019, 16:23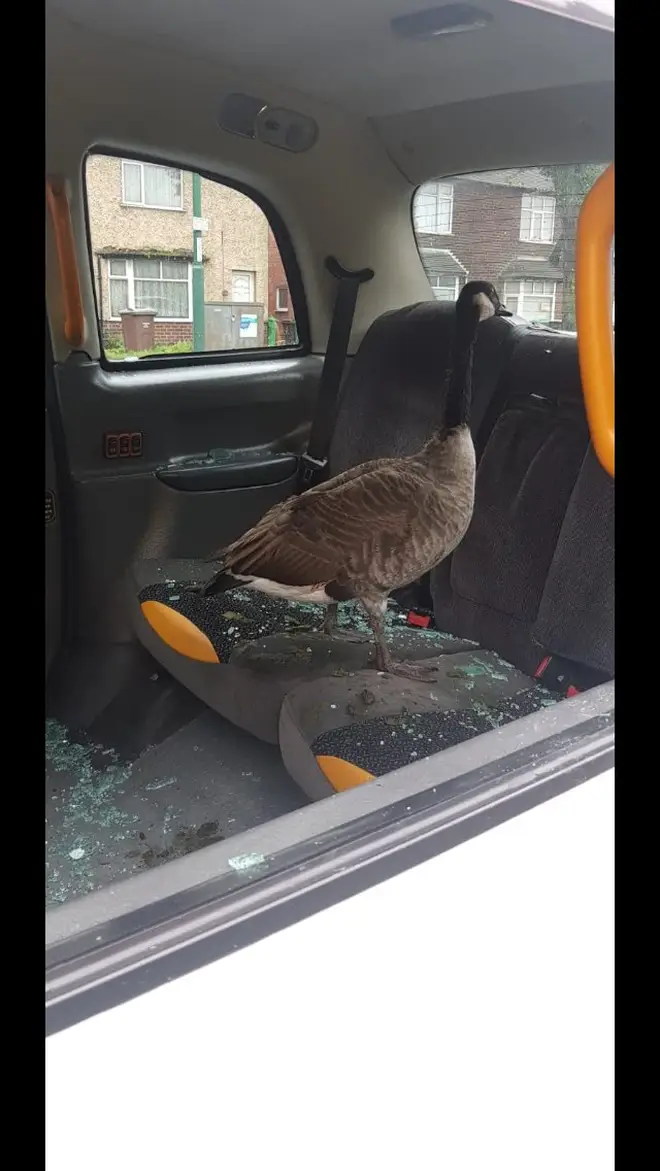 A goose took an unexpected ride in a taxi after smashing its way through a window and landing on the back seat.
The cabbie, who was in the Nottingham vehicle when the bird made its crash landing, didn't quite know what to do with his unwelcome passenger, and called the police for some assistance.
Officers seemed just as bemused at the whole situation, and made sure to take a gander at what was going on.
A tweet said: "When a colleague asked if a call had been received about a goose flying into a taxi over the radio, we had to see it to believe it.
"The goose was taken to the vets and unfortunately the taxi driver had to repair the damage.
"We think he may be trying to find his way to the Goose Fair."