Jess Phillips: The only way to beat Boris Johnson is by joining Labour
13 January 2020, 20:31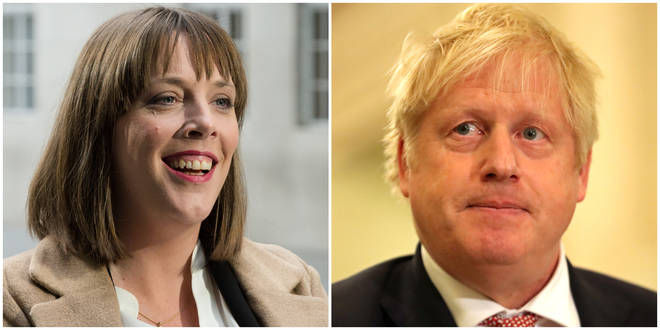 Jess Phillips has urged people to rejoin the Labour Party, telling LBC News it is the only way Boris Johnson can be beaten.
The leadership candidate - who has secured enough nominations to go through to the next round - said she wanted to encourage people who left Labour to vote Green or Liberal Democrat to return to her party.
The leadership challenge was launched after Jeremy Corbyn announced he would not be fighting another general election after his party suffered one of its worst performances in modern history.
His party lost 60 seats - many to the Tories - including ones in the Labour heartlands which have been red for generations.
Mr Corbyn has refused to step down, instead saying he will remain until a full leadership election is held.
Setting out her bid to replace him, Ms Phillips told LBC News: "We have to win elections in order to do the things that we want.
"So, for all those voters, Labour Party members even, who have left and felt that they had to vote Green or Liberal Democrat or even leave the party, I would really encourage those people to come back, rejoin the Labour Party or join for the very first time.
"Because, with regard to progressive politics, the Labour Party is still the only force in my opinion always has been the greatest vehicle for social change that our country has ever had.
"But it is now really the only force that can take on Boris Johnson and beat Boris Johnson and beat the kind of, sort of, insular nationalistic as opposed to international sort of rhetoric that we've seen.
"So I would really encourage anyone who left the Labour Party, for the first time didn't vote Labour, or has felt for a while that we weren't speaking to their values, to rejoin the Labour Party and give us a chance because governing and changing things, it's going to need everybody."
Earlier on, Emily Thornberry scraped past the 22-nomination threshold, with 23 supporters, just minutes before the 2.30pm deadline.
Clive Lewis was forced to pull out after failing to secure enough nominations.
Sir Keir Starmer, Rebecca Long-Bailey, Lisa Nandy and Ms Phillips have already secured enough support to progress to the next stage of the contest.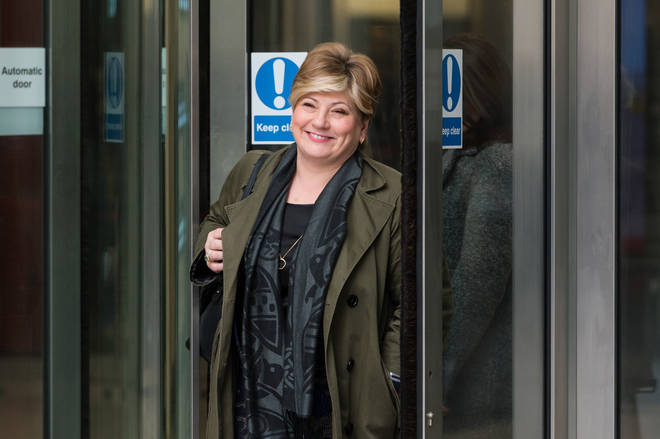 In the deputy leadership contest, Rosena Allin-Khan and Dawn Butler have become the latest candidates to gain enough nominations to go through to the next phase.Dr Allin-Khan has 23 nominations, while Ms Butler has 29.
Shadow justice secretary Richard Burgon also received 22 nominations less than half an hour before the deadline.
Ms Rayner, on 88 nominations, and Ian Murray on 34 had already passed the threshold.
Over the weekend, the left-wing activist group Momentum, which helped propel Mr Corbyn to the leadership in 2015, said it was recommending support for Ms Long-Bailey and Ms Rayner.
It will now ask its members whether they agree with the recommendations, with ballots, consisting of just two questions, to be sent out this week.