Lib Dem Cable Urges People To Tactically Vote Labour
8 May 2017, 11:54 | Updated: 8 May 2017, 14:20
Vince Cable has told Liberal Democrat supporters to vote tactically in the General Election to stop the Conservatives.
In a recording passed to LBC, the party's candidate in Twickenham, told a meeting that Lib Dem voters should back Labour in seats where Jeremy Corbyn was in a direct fight with the Tories.
Dr Cable said the meeting: "There's value is value in a good relationship with people in other parties, and I particularly met a lot of people on the Labour side whose views are very close to mine.
"I'll just give one example – there's Rupa Huq who's the candidate in Ealing I think. Purely by coincidence I found myself, I think it was on Any Questions or one of those programmes in Warwick a few months ago, and I gave her a lift home back to Ealing. We talked for a couple of hours, and it was very clear that on almost every issue our views were almost identical.
"And so I would find it difficult to vote against somebody like that, and I hope that our people around the country are discriminating and think and act in a constructive way."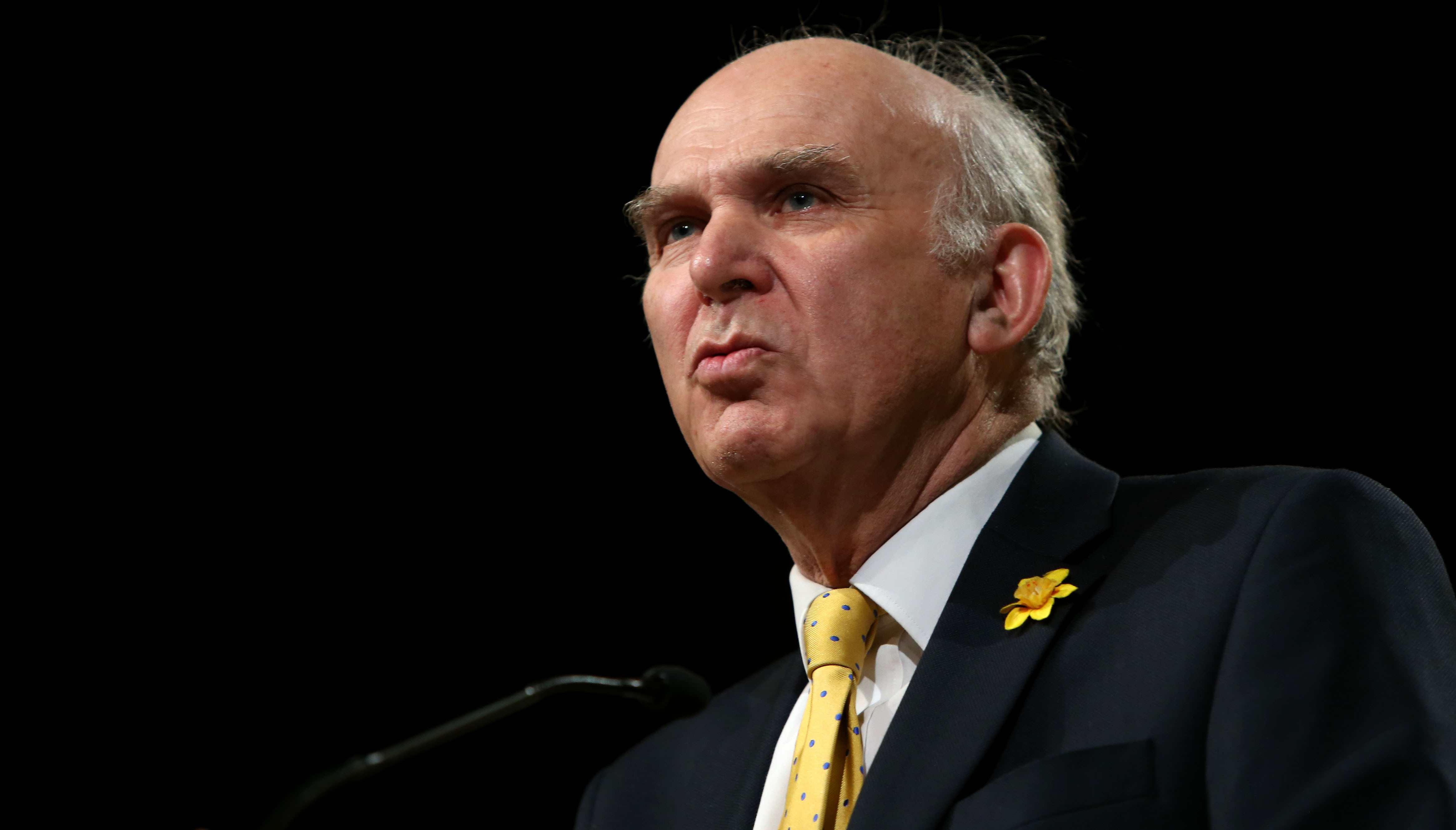 Sarah Olney, the Richmond Park MP for the Liberal Democrats, added: "We know that we want Rupa to win in Ealing."
Speaking to James O'Brien after LBC broke the story, Dr Cable insisted he was not conspiring with fellow Lib Dems, but was open to the possibility of Lib Dems standing aside to help like-minded rivals.
The Conservatives say Dr Cable's comments back up their claim the Lib Dems and Labour are building a 'coalition of chaos'.
Party Chairman Patrick McLoughlin said: "The threat of Jeremy Corbyn making it to Downing Street propped up by a coalition of chaos is very real – and these recordings show the Lib Dems are scheming to make it happen.
"As Cable makes clear, the result would be higher taxes for families and businesses, and attempts to frustrate Brexit at every turn. We would all pay the price.
"Only a vote for Theresa May and her team can prevent this chaos and deliver the strong and stable leadership for Brexit and beyond."