Police arrest man after letting off fireworks at Remembrance Day parade in Eccles
10 November 2019, 16:19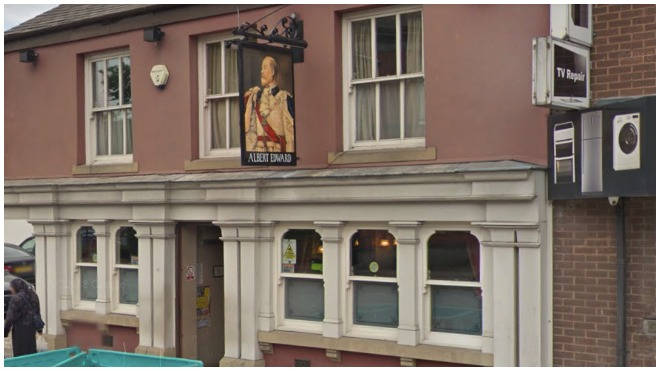 A man has been arrested after he let off fireworks during a Remembrance Day parade in Eccles.
The 38-year-old man, believed to be squatting in a local shut down pub, fired the explosives out of a window and provoked a furious response from locals taking part in the event.
A live video on Facebook, streamed by Eccles resident Wesley Ferguson, shows the angry reaction after the incident.
Mr Ferguson alleges that the man let off fireworks over the heads of veterans, some of whom have post-traumatic stress disorder (PTSD), but police have confirmed that nobody was hurt.
He told viewers: "Look at the vile, vile person here setting fireworks off at the veteran's parade. I hope everyone's watching this on Facebook...absolutely disusting behaviour.
He continued to film the man, who was spitting at the crowd from the building as they gathered around the building.
Police officers surrounded the building to stop the crowd entering to confront the man, prompting cries of "do your job" and demands that the police remove the man from the building.
The officers eventually piled the man into a police car, it's believed for his own safety, and took him away from the crowds.
Commenting on the incident, a spokesperson for Great Manchester Police said: "Officers attended and a 38-year-old man was arrested on suspicion of a public order offence.
"He has been taken to custody for questioning. Initial enquiries suggest that a firework was thrown through the window of the pub. There are no reported injuries."