Going, Going, Gone: Man On Phone Mistakes Canal For Leafy Footpath
6 December 2018, 14:17 | Updated: 6 December 2018, 14:21
This man found out the hard way why texting on your phone while walking is never a good idea.
CCTV shows him plunge into the water after mistaking a canal for a leafy footpath.
Luckily, two passers-by were able to help drag him to safety.
The unfortunate incident was captured from a nearby pub in Nottinghamshire last month.
Landlady Annmarie Gardener warned the water is a lot deeper than it appears.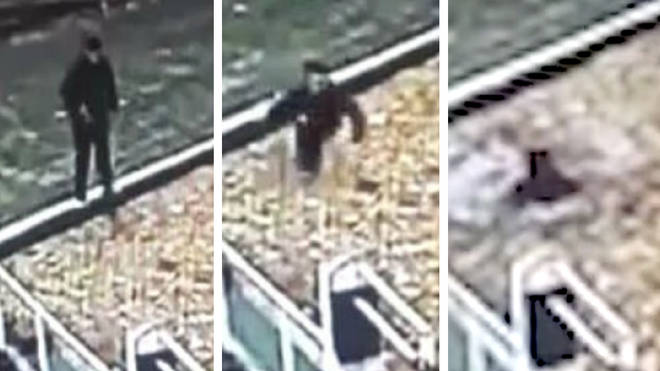 "It is not usually a problem - most people know it is a canal. When you watch it he thought because the leaves were on it the canal disappeared and became a path," she said.
"He was on his phone. We do put warnings out in the pub and tell people to be careful. I think we have had one other person who slipped on the edge but he came back out.
"When the leaves are in there it can be dangerous. It does worry me and we would like to warn others. It is also deep."