Newcastle fire: Major blaze breaks out at hotel in Jesmond
4 October 2019, 18:36
A major blaze has broken out at Caledonian Hotel in the Jesmond area of Newcastle.
Seven fire crews are in attendance and everyone is thought to be safely out of the building.
Tyne and Wear fire service said they had 7 fire engines, one aerial ladder platform, a command unit and two senior officers at the scene.
A hotel guest told Global's Newsroom there were three fire alarms at the hotel to evacuate everyone in the building.
He said he saw "smoke billowing past the window" as he left the hotel.
A member of hotel staff was ticking names off a list to check that everyone was out of the building.
People are being advised to avoid the area and local residents are being told to keep their windows and doors closed.
Guests told Global's Newsroom they are unsure what to do next and where they are going to stay tonight.
One said: "it could have been worse, we could have been trapped in there".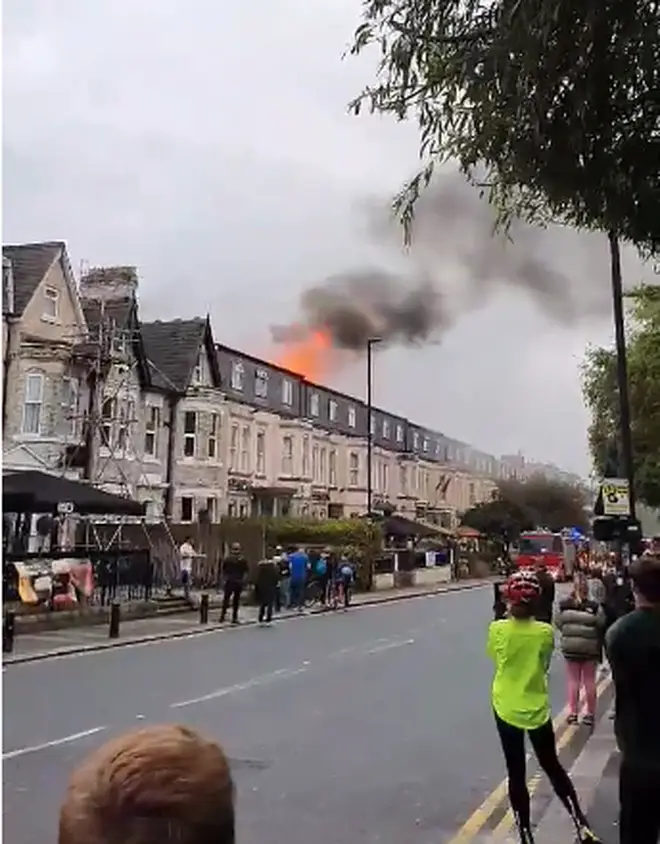 According to the hotel's website, it recently underwent a refurbishment.
The hotel, around a mile from the centre of Newcastle, has 91 bedrooms.