"Miraculous" Nobody Killed After Train Smashes Into Road Signs On Tracks
18 May 2017, 13:49 | Updated: 18 May 2017, 14:09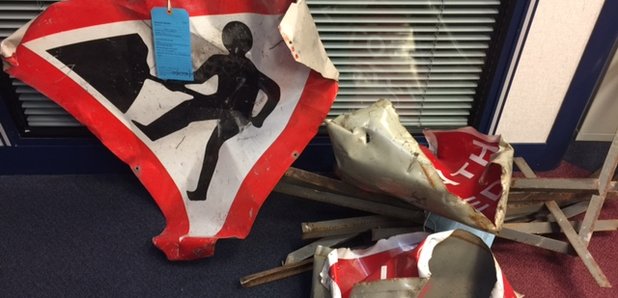 This is the shocking aftermath of road signs placed on to railway tracks, described by police as "utterly stupid behaviour".
A Great Western Railway passenger service smashed into the metal work in Devon at about 06:15am on Monday.

As the train went around a bend, the driver noticed the signs but was unable to stop in time, the British Transport Police (BTP) says it's "miraculous" nobody was seriously injured or killed.

Officers are now investigating the incident which happened between Exeter St Davids and Barnstaple.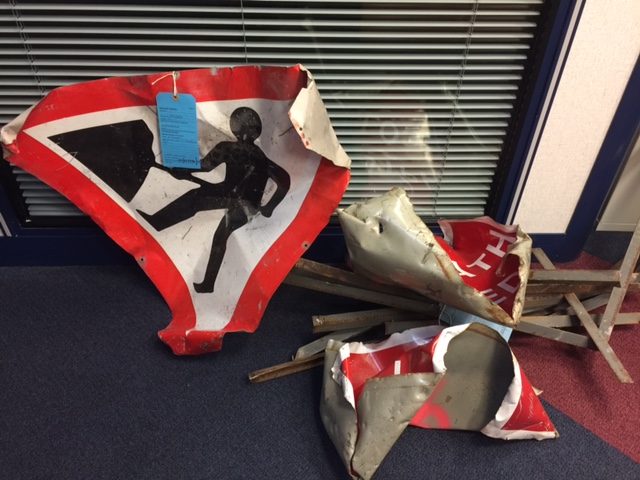 Sgt David Mannion said: "I have no idea why someone would think that this was a sensible idea. Trains travel at high speeds, and objects such as road signs have the potential to cause significant damage to a train or at worst, derail them.

"It is miraculous that nobody was seriously injured or killed as a result of one person's careless and utterly stupid behaviour. We're now working hard to identify who this person is and ensure they are brought to justice for their behaviour.

"This is not the first time we have seen road signs being placed on the tracks, and I am convinced that someone knows who is responsible. If you do, then please get in touch."

Anyone with information is asked to let the BTP know by sending a text to 61016 or call 0800 40 50 40 quoting reference 39 of 15/05/2017. Alternatively, call Crimestoppers anonymously on 0800 555 111.