People in Northern Ireland can meet in groups of six under relaxed lockdown rules
18 May 2020, 16:44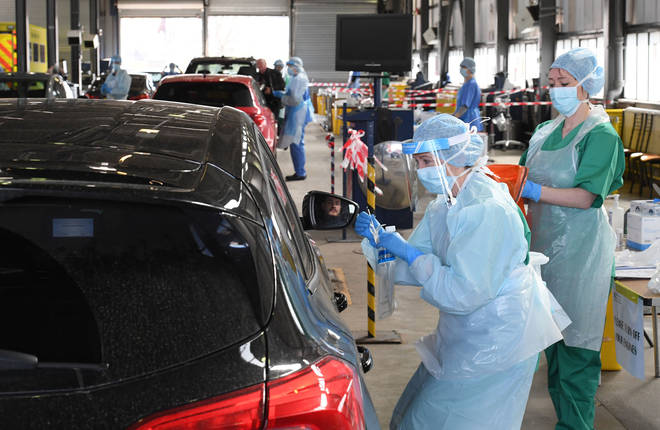 People in Northern Ireland will be allowed to meet in groups no bigger than six, as long as social distancing rules are obeyed.
The group can consist of people from different households, so long as they keep at least 2 metres away from one another and only met outdoors.
Visits to friends and family members inside their homes are still banned, in an effort to halt the virus spreading any further.
Under new lockdown rules, Stormont has said Churches will also be able to open for individual prayer, and drive-in cinemas and places of worship will be permitted to open.
Golf clubs will also be allowed to start running again.
Stormont ministers met in Belfast on Monday afternoon to discuss further relaxation of a clampdown on movement which has curbed the spread of the coronavirus but caused serious damage to the economy.
A total of 482 people in Northern Ireland have sadly died after testing positive for the virus, with 4,401 testing positive for the disease.
The health authorities said coronavirus testing would be offered to all care home residents and staff, including those with no positive tests, in a vulnerable sector which has seen more than 100 confirmed or suspected outbreaks and many fatalities.
The news comes as Northern Ireland, Scotland and Wales are all implementing their own rules for the relaxing of lockdown, despite Number 10's calls for a "four nation approach".
More to follow..