Border force intercept 102 migrants in one day trying to cross English Channel
7 February 2020, 17:11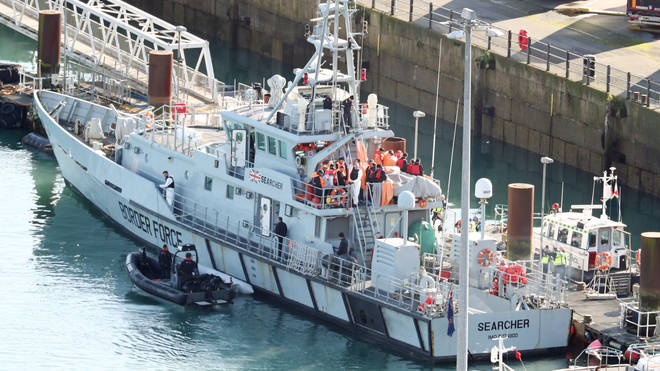 British border authorities have intercepted 102 migrants attempting to cross the English Channel.
The number is thought to be the highest amount of people trying to make the journey in a single day.
Among those in the group were seven children.
The group, thought to be from Iran, Iraq, Afghanistan, Pakistan and Syria, attempted to make the dangerous crossing onboard five inflatable boats, the Home Office said.
Nine of the group were able get onto a beach in Kent before being taken into police custody.
French authorities have said they have detained around 30 people.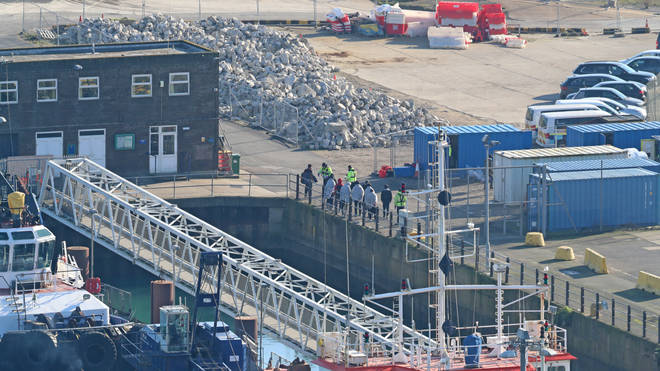 The news comes the day after 90 migrants were also intercepted trying to make the same journey.
Among those caught off the Kent coast on Thursday and brought ashore at Dover were up to 15 children and a number of women, the Home Office confirmed.
Weather forecasters have predicted high winds and lashing rain for the weekend with yellow weather warnings in place for the whole country, but they appear to have failed to deter attempts by migrants to cross the Channel.
In Dover, Kent, people who appeared to be migrants and multiple dinghies were seen being brought into the harbour.
Local media reported the Border Force cutter Searcher was deployed several times by midday on Friday.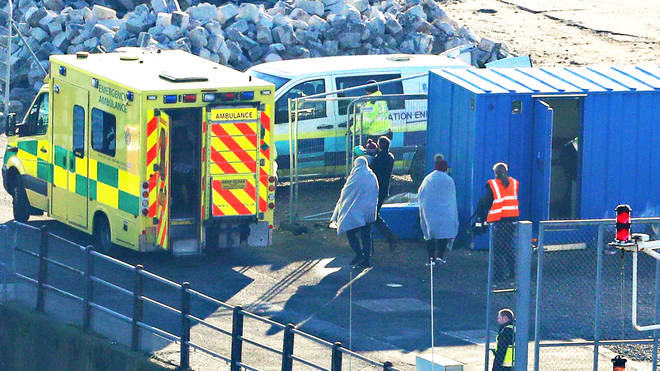 In a previous statement, Home Office director Tony Eastaugh said: "We have extra patrols on French beaches, drones, specialist vehicles and detection equipment which has been deployed to stop small boats leaving European shores.
"And it's working. Last year one hundred people smugglers were convicted for a total of 320 years."