First UK patient to survive coronavirus describes what it's like having the disease
7 March 2020, 11:10
A teacher from Wales who survived coronavirus has revealed what it is like to overcome the disease, describing his battle with COVID-19 as "not fun."
Connor Reed, 25, from Llandudno in North Wales was working at a school in Wuhan, the epicentre of the disease, when he was taken ill.
Speaking to LBC today, he said he feels "more lucky than a lot of people who have passed away."
READ MORE: Man in 80s 'who returned from dream cruise' becomes UK's second coronavirus victim
He described in detail how the disease progressed - saying the pneumonia stage of the illness felt like he was "breathing through a paper bag."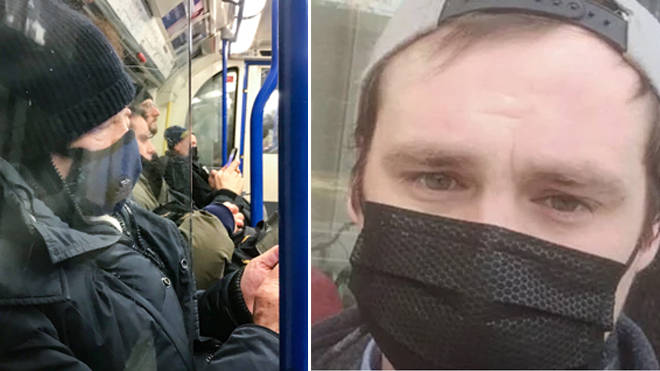 "It comes in stages," said Mr Reed.
"It starts as a common cold. You get better from the cold, then you get flu. If you are unlucky you get pneumonia.
"It was during the pneumonia I went to hospital.
"It feels like you are using a quarter of your lungs. It sounds like you are breathing though a paper bag. It is quite a scary thing to be honest.
READ MORE: Brawl breaks out over toilet paper in Sydney supermarket amid coronavirus panic
"I could manage the cold, I could manage the flu fine. It was the pneumonia that made me a little bit scared.
"I wasn't as serious [for me] - if i was elderly or had existing health problems it would be much more serious.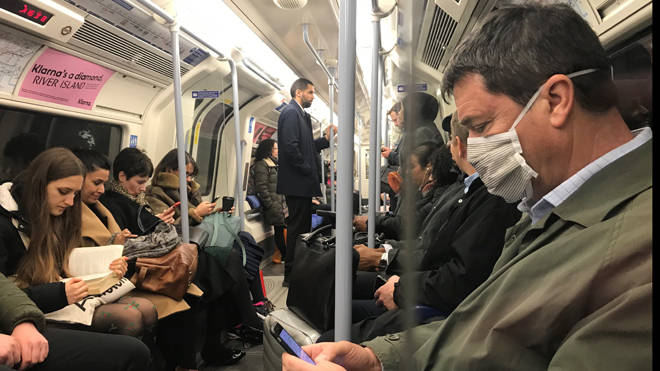 "I just thought I was getting sick, I wasn't' thinking of this is the COVID virus. The flu stage was worse than pneumonia. But the pneumonia was scarier. I was feeling better from the flu and was optimistic that i would recover.
"I did't think that it was going to be fatal. I'm a healthy young person - I don't smoke and I don't drink.
"It wouldn't have made any difference knowing it would be fatal or not.
"I have been in China for almost four years now. If i was a new expat that couldn't understand the language I would be very scared. I could call someone to bring medicine and things.
"The Chinese healthcare is excellent. They are very efficient. I was in and out quickly considering how busy it was.
"My advice would be not to panic. Panic is not going to solve anything. During this time people need to have a community feeling of getting together. Individuals need to cough into their elbow, wash their hands, making sure they are not in large crowds, things like that.
"As a general population in the City in Wuhan, everyone took it very seriously. Everyone stayed at home. If anyone had any spare masks they were distributing them out to other people."
Mr Reed spoke after it was confirmed a second person had died in the UK from coronavirus.
The man, 88, died after coming back from a Caribbean cruise.
Milton Keynes University Hospital NHS Foundation Trust said the man, who had underlying health conditions, tested positive for coronavirus shortly before his death on March 5.
In a statement, the trust said: "His family has been informed and our thoughts and condolences are with them at what is undoubtedly a difficult and distressing time.
"The hospital continues to work with Public Health England to isolate any patients or staff who had contact with the patient.
"All services and appointments at the hospital are running normally. The trust is following established guidelines to minimise the risk of the virus spreading.
"We will not be commenting further and ask that the family's privacy is respected."
He is understood to have gone on a Caribbean cruise and returned a few days before his death.
His family raised concerns that it had taken too long for the hospital to spot that he had the disease. A family member told the Guardian: "Our concern is that the hospital were too slow to detect that our relative had symptoms similar to those of coronavirus and too slow to move him from a ward into isolation, and that that may have put a lot of people – fellow patients on the ward, staff who were looking after him and visitors who came to see him – at risk of contracting the virus from him.
"We think they should have put him into isolation right away, as soon as he arrived, given his symptoms."
Staff who treated the man have gone into self-isolation and the hospital ward has undergone a deep clean.
Yesterday, it was confirmed an elderly woman with prior health problems died in Reading.
In other developments:

- Facebook closed its London office for deep cleaning after a Singapore-based employee who had visited tested positive.
- Former Scottish Government official Professor June Andrew said a coronavirus pandemic would be "quite useful" as it would take out hospital bed blockers, even though it was a "horrific" thing to say.
- Dr Mike Ryan, from the World Health Organisation (WHO), said it was "a false hope" that coronavirus would disappear in the summer like flu.
- A 43-year-old British businessman was confirmed with Covid-19 in Thailand, and the Vatican confirmed its first case.
- A church in Devon closed after a parishioner was diagnosed with coronavirus, while the Bhaktivedanta Manor Hare Krishna temple, near Watford, closed its doors after a member tested positive.
- Two members of British Airways staff tested positive. The PA news agency understands the staff are baggage handlers.
- Globally, the number of coronavirus cases has passed 100,000, including five new confirmed cases in Ireland, bringing the state's total to 18. There have been 3,400 deaths worldwide.
- Prime Minister Boris Johnson visited a Bedfordshire laboratory as the Government pledged an extra £46 million for research into coronavirus vaccines and rapid diagnostic tests.
- The Royal College of Emergency Medicine cancelled its spring conference on continuing professional development in Bournemouth at the end of March.
- Jon Sparkes, chief executive of Crisis, said homeless people were at higher risk of coronavirus due to existing health conditions, the inability to wash their hands regularly and they may be unable to self-isolate if they become unwell.
Boris Johnson is due to chair a meeting of the government's Cobra civil contingencies committee on Monday as it is now "highly likely" the infection will spread in a "significant way", a No 10 spokesman said.
"Officials will therefore accelerate work on the delay phase of the Government's plan," the spokesman added.
Meanwhile, sports governing bodies and broadcasters have been called to a Government meeting to discuss how to deal with the outbreak's possible impact on the sporting calendar.