Your morning news briefing, Tuesday 10 December
10 December 2019, 06:47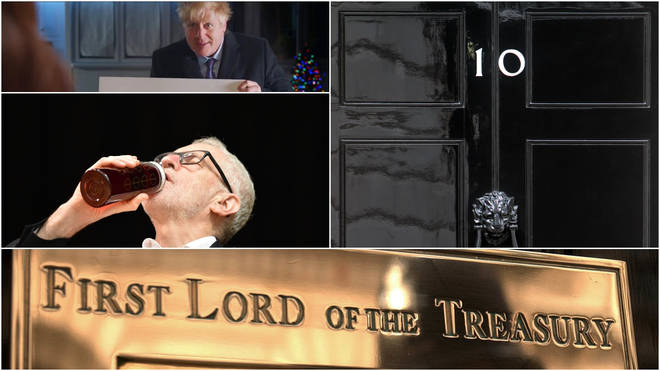 Good morning, here's all the UK and world news you're waking up to on Tuesday morning.
Morning, EJ here with all the latest news you need to start your day right.
General Election 2019 - Two Days To Go
On Friday morning the nation will wake up and find out who will be the next Prime Minister*, and as the battle intensifies all the parties have entered the final stages.
Boris Johnson will warn of the dangers of a hung Parliament later, as he addresses supporters in Staffordshire, before suggesting there are "sophisticated and well-financed attempts underway to prevent a Conservative majority through tactical voting."
The Prime Minister is appealing to leave voters in his speech, where he will tell supporters unless he can form the next government the country will be "stuck in this limbo, this first circle of hell, for the foreseeable future."
Meanwhile, Labour will pivot to an easier battleground and are pushing the NHS, with Jeremy Corbyn's party saying there are just 100 days left to pull the NHS "back from the brink," promising to end the privatisation of the healthcare system and repeal the Health and Social Care Act.
Yesterday saw Boris Johnson come in for criticism after he pocketed a reporters phone when showed an image of a sick child who was forced to sleep on a hospital floor.
Earlier in the day, the PM used an interview with LBC to apologise to the boy and his family.
Read the full story by my colleague Kate Buck here.
For Labour, Monday was a day that saw them promise they will end austerity and start to nationalise key utilities within their first 100 days of taking office if they are returned as the majority party in the upcoming election.
As the election approaches we will try to explain things a little more, yesterday we looked at what would happen if the Prime Minister lost his seat in Uxbridge.
What happens if Boris Johnson loses his seat?
Sources have suggested if this does happen a caretaker PM would be appointed until Mr Johnson could secure a safe seat in a byelection.
New Zealand Volcano
As I was writing my morning briefing yesterday I was also working on a breaking story, the eruption of a volcano on White Island.
As the story unfolded through the day it became clear it would become a major story, with five people dead and over 30 in the hospital with injuries.
Police confirmed this morning they would be launching an investigation into the incident, which health and safety authorities also launching a probe.
Attempts yesterday to get rescue authorities onto the island failed after experts warned it was unsafe, but police were clear they do not expect to recover any living victims.
Finland's All Female Leadership Team
Finland's transport minister is set to become the wold's youngest prime minister when she takes the helm this week.
Sanna Marin, 34, was picked to head up the nation's ruling Social Democratic Party after its leader Antti Rinne stepped down following his handling of a postal strike.
In becoming leader of the country, Ms Marin will become Finland's third female prime minister.
When she is sworn in later this week, Ms Marin will lead a centre-left coalition with four other parties.
All the leaders are women, with three of them aged under 35.
Russia No Olympics
Russia has been banned from all global sport for four years, including the 2020 Olympics, by the World Anti-Doping Agency.
The move also means the Russian team will be banned from taking part in the 2022 World Cup in Qatar.
But they do have the right to appeal.
Athletes who are able to prove they are not tainted by the doping scandal will be able to compete under a neutral flag.
The anti doping agency's executive committee made a unanimous decision in a meeting in Lausanne, Switzerland on Monday.
The decision comes after Russia's Anti Doping Agency was declared non-compliant for manipulating laboratory data handed over to investigators in January 2019.
And Finally...
I am going to give you some interesting information, but as I looked at my watch I have just realised Christmas is only 15 days away, so if you are like me and have been so caught up in the election and haven't realised, now may be the time to start preparing.
However, today's final news story takes the form of an explainer as regular reader Zoe said I should provide more fact-based geekery.
There is no such job as "Prime Minister," it is not written in any law, statute or constitutional quirk, it is simply a longstanding convention.
The leader of the political party which can "command the confidence" of the House of Commons is appointed by the Monarch as Leader of Her Majesty's Government.
Thanks to a quirk of the British system, the PM is also the First Lord of the Treasury, Minister for the Civil Service and (thanks to Boris Johnson) Minister for the Union.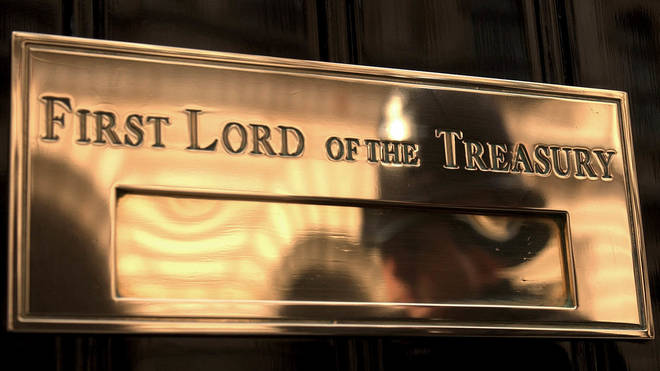 Curiously, the letterbox of the historic door of No 10 Downing Street does not say "Prime Minister," because it is the official residence of the First Lord of the Treasury.
The Prime Minister does not have an official London residence.
Anyway, that's it, you're up to date. See you at the same time tomorrow, EJ