For want of a new SIM card, will a Health Secretary be lost?
15 November 2023, 18:21 | Updated: 15 November 2023, 18:48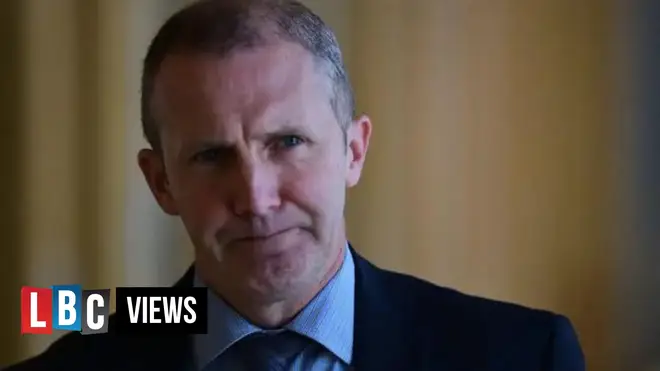 The speculation around how Scotland's health secretary racked up an £11k bill on a parliamentary iPad while he was on holiday is at fever-pitch.
While Humza Yousaf has claimed the case is closed because Michael Matheson has said he will now pay the full bill himself, the reality is that pressure is mounting by the day for him to reveal just how it was possible to spend so much working on constituency matters during a week in Morocco.
Indeed on one day, January 2, he ate through £7,345 worth of data. That's a hell of a lot of emails on a Scottish bank holiday.
And Mr Matheson is already avoiding the Holyrood chamber while requests by journalists to speak with him regarding this week's set of poor A&E waiting times were all turned down. So the idea that this row is not affecting his ministerial role, and public scrutiny, is for the birds.
To recap, it was revealed that the staggering iPad bill had been run up when the Scottish Parliament published MSPs latest set of expenses. There was a huge £3000 claim on Mr Matheson's, which it emerged, was his way of paying part of the cost of the full £11,000 bill.
The Scottish Parliament had forked out the other £8k. All taxpayers' money of course.
Mr Matheson was adamant - as was the First Minister - that this was legitimate, as the bill was a result of doing work as an MSP.
But then it transpired that he had ignored parliamentary emails about changing the SIM card in the iPad to the new provider, and that he failed to tell the parliament authorities he was taking his device abroad so they could put in place a cheap roaming charges package.
Read more: 'Mind-boggling' £11k iPad bill racked up by MSP on Morocco trip to be paid back in full
That, Mr Matheson then accepted, was on him - and so he would pony up and pay the bill. Though to be clear, that has already been settled with EE by the parliament, and it will be up to him to decide how he will repay the Scottish Parliament (and taxpayers).
Now though the Parliament has published the full bill showing just how much data was used on which days and the costs involved. This has led to rumour and speculation that only streaming could use so much data and be so pricey. Fingers are being pointed at football matches, particularly an Old Firm game on January 2.
But the Parliament has also revealed that "written assurances" were given by Michael Matheson that all the data was used by doing parliamentary work. Of course, the detail of those assurances will only come out through a Freedom of Information request.
The Parliament says that it is accepting those assurances, and while it is now conducting a review of its mobile device policies for MSPs, it cannot delve into Mr Matheson's browser history because of the confidentiality of his constituents.
Such a stance is unlikely to hold. The Scottish Conservatives are planning to submit a vote of no confidence if he doesn't publish his browser history by tomorrow.
The drip, drip of answers is not helping him, or indeed his friend the First Minister. Without real transparency this row will not blow over - and the longer it rumbles on, the more likely it is that Humza Yousaf could ultimately find himself having to lose one of his most loyal colleagues around the Cabinet table.