'I still believe in Brexit and don't trust Keir Starmer,' says unapologetic 'left-wing Brexiteer'
9 April 2023, 15:00
'I don't trust Keir Starmer' says caller
This Labour-supporting caller tells Ali Miraj she will struggle to make a decision at the next election because she fears Keir Starmer secretly plans to reverse Brexit.
Her comments come after Labour released a provocative campaign advert that reads: "Do you think adults convicted of sexually assaulting children should go to prison? Rishi Sunak doesn't."
Ali Miraj asked listeners if this was a sign of Labour getting "serious" about winning the next election.
READ MORE: 'It's a skit!': Senior Labour MP defends advert claiming Rishi Sunak does not believe child sex abusers should be jailed
Christina in Bromley called Ali, saying: "I am a left-wing Brexiteer, I make no apologies for that. I voted Labour all my life until I had no alternative [but] to vote Tory.
"I don't like this government, I don't like what it's doing for the most part but people like me who still believe in Brexit - and I think a lot of people do - will find this next election very difficult."
She went on to say that when Keir Starmer "moves his mouth" she hears "Tony Blair". Then Christina branded the poster campaign a "dirty trick".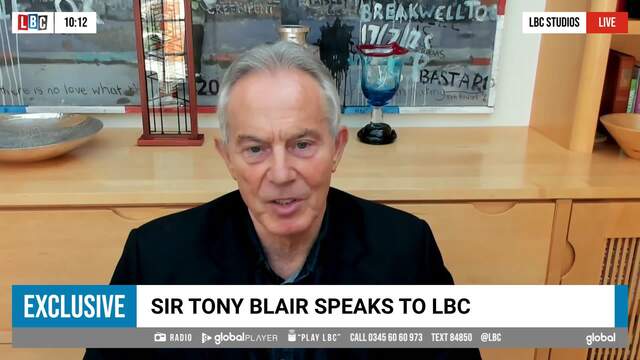 'What an agreement can't do is heal all that distrust'
Ali reminded the caller of the Labour leader's public stance on Brexit, before quizzing her.
"On the Brexit thing, Starmer has made it unequivocally plain and clear that he is not going to upset parts of the Redwall that turned away from the Labour party because they wanted to vote for Britain's withdrawal from the EU.
"So is this a question of trust Christina, are you saying you don't trust Starmer saying he is not going to renege on the Brexit deal?"
"Absolutely I don't trust him further than I could throw him... I think he will nibble away and put a remain agenda forward," the caller declared.
She finished her call by condemning Labour's poster campaign: "I think it is appalling.'
READ MORE: 'Hypocrisy in the extreme': Political journalist brands Labour's twitter graphic 'absolutely disgraceful'