Ben Kentish 04/09 | Watch again
4 September 2022, 12:45 | Updated: 10 October 2022, 14:10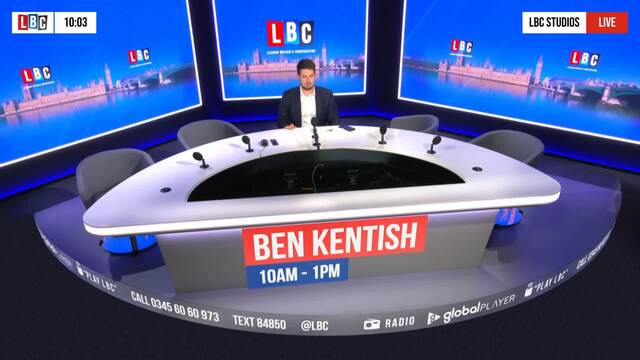 Ben Kentish on Sunday | Watch again
Here you can watch this Sunday's show with Ben Kentish again.
Today's guests were:
Paul Novak Deputy General Secretary of the Trade Union Congress discussing cost of living crisis and workers rights.
Matthew Taylor of CEO of NHS Confederation on the state of the NHS in which the new PM will be expected to deal with.
James Allock chef and owner of The Pig & Whistle restaurant who shares his experience with increasing energy prices.
Nick Thomas-Symonds is Shadow International Trade Secretary & MP for Torfaen on 'What would Labour do?'.
Lord (Jonathan) Marland is a Conservative Peer, Chairman of the Commonwealth Enterprise and Investment Council and a former Energy and Climate Change Minister, discussing Boris Johnson's legacy.
Lord Peter Ricketts, Former UK National Security Adviser and Former Permanent Representative to NATO on continued support for Ukraine.