Haven't Tories dominated British politics for 13 years asks Chris Bryant, after professor says new elite is left-wing
10 April 2023, 19:10 | Updated: 10 April 2023, 19:12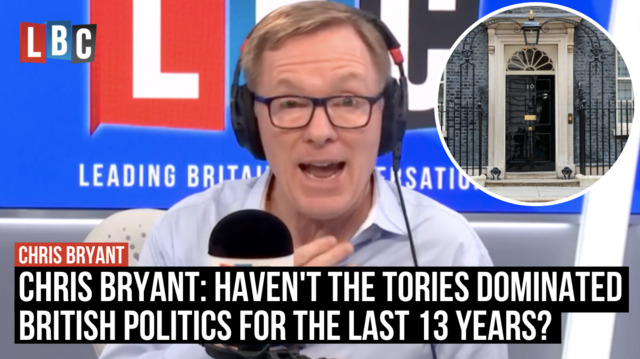 Chris Bryant: Who dominates British politics?
Chris Bryant countered an academic's comments that Britain has a new left wing elite, drawing attention to Tory policies over the last 13 years which he branded "disastrous".
Professor Matthew Goodwin had said Britain's new elite consists of "virtue-signalling" and left-leaning pundits and politicians, prompting Labour MP Sir Chris Bryant to ask: "Who dominates British politics - isn't that the government?"
"Isn't that Rishi Sunak and Jeremy Hunt, and before them Liz Truss and Boris Johnson and David Cameron?" he added. "Haven't we had 13 years of Conservatives dominating British politics?"
He then listed examples of "disastrous" Tory policies over the last 13 years, most notably the austerity implemented by David Cameron and George Osborne which "hollowed out" the NHS, and Kwasi Kwarteng's mini-budget, parts of which were condemned by the IMF.
READ MORE: Ex-Labour aide brands Starmer attack ads against Tories a 'success'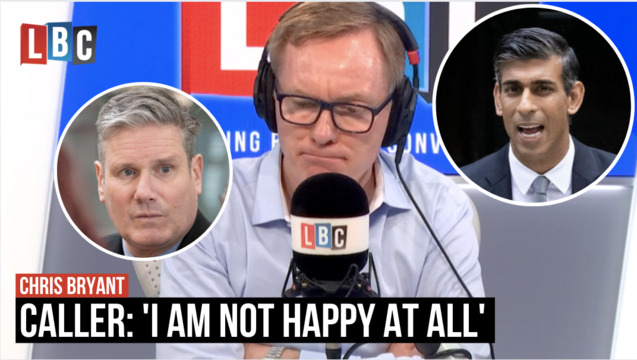 Caller Michelle fumes at Labour attack ads
Sir Chris also said he "hates" the term "virtue-signalling" used by Professor Goodwin, but reaffirmed his support for equality regardless of background.
The Labour MP had been standing in for James O'Brien and also discussed Labour's campaigns against Rishi Sunak over the Easter weekend.
The Party's tweets have been branded "attack ads", and Keir Starmer has said he "stands by every word".
READ MORE: 'It's a skit!': Senior Labour MP defends advert claiming Rishi Sunak does not believe child sex abusers should be jailed