Ex-Labour aide brands Starmer attack ads against Tories a 'success'
10 April 2023, 12:12 | Updated: 10 April 2023, 12:38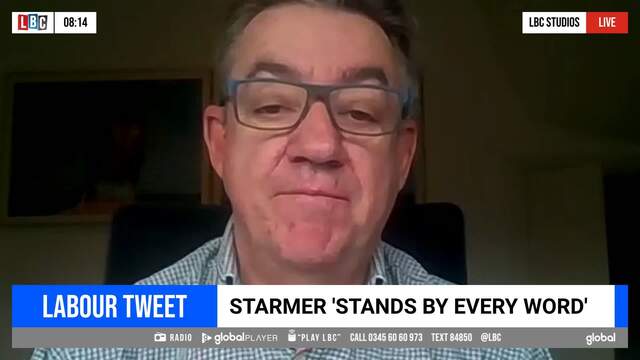 Political Strategist John McTernan backs the Labour campaign
Responding to Labour's political attack adverts against Rishi Sunak, Political Strategist John McTernan said often negative campaigns are more effective at making a point against a political opponent.
Labour's tweets stated that Rishi Sunak doesn't think convicted child abusers or people carrying guns with intent to harm should go to prison.
Andrew Castle started by asking the Political Strategist and ex-Political Secretary to Tony Blair, whether this is "the right tone being set by a future government".
Mr McTernan replied: "If you have a very very unpopular political party, and you have a moderately more popular leader - you can see what the Conservatives are doing. They're trying to run a presidential campaign to make this the Rishi Sunak campaign for re-election, with a few Tories associated with him."
"He's all the things that you are angry about in current life in the UK", he continued. "Everything you're angry about is the responsibility of 13 years of Tory government."
READ MORE: 'It's a skit!': Senior Labour MP defends advert claiming Rishi Sunak does not believe child sex abusers should be jailed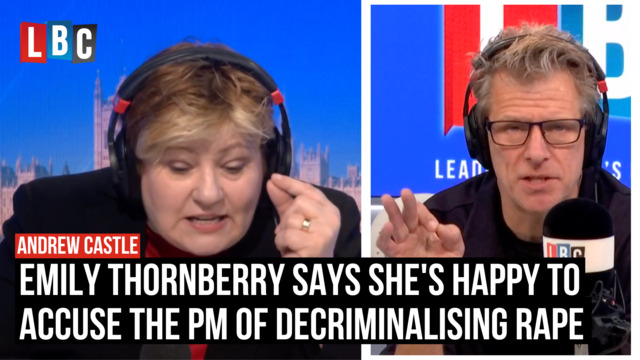 Shadow Attorney General Emily Thornberry doubles down on Labour's ads
The former Political Secretary to Tony Blair went on: "It's not a big reveal to say Rishi Sunak's a Tory, but you have to attack the Prime Minister to the record of his party and the record of his party in government."
He also explained that "sometimes, to cut through all the noise in the media you have to use negative ads", and that "negative campaigning has got a long record in politics".
"So has this been a success?" Andrew asked. "It's got 20 million views on the cesspit that is Twitter, is it a good thing?"
"Yeah", the political strategist replied, explaining that Easter is normally "empty of politics", and that as the Tories have not been heard from in three days, Labour's ads have "dominated the conversation".
READ MORE: 'Hypocrisy in the extreme': Political journalist brands Labour's twitter graphic 'absolutely disgraceful'