It can't be up to us to pick up the bill for water company failings
30 June 2023, 11:27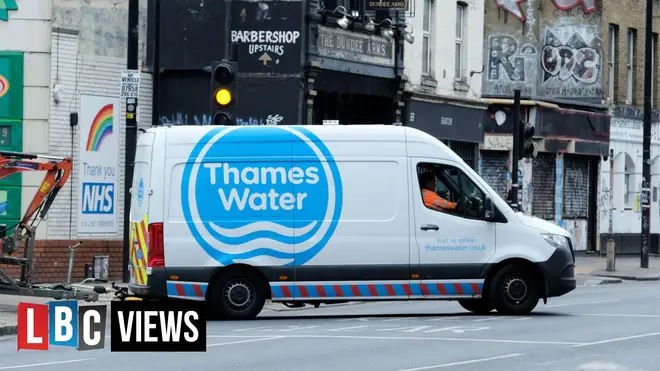 We live in Britain. Let's face it we never seem far away from rain.
It is literally just weeks ago that we were all asking 'where is the summer?' as the wettest March in 40 years ran into soggy coronation celebrations.
Now after just a few days of hot, sunny weather, the first households have been slapped with hosepipe bans. Bizarrely South East Water have tried to blame post-pandemic home workers for drinking too much tap water.
Over the next few weeks millions of us will head to Mediterranean hotspots. They enjoy much higher temperatures than us, much more sunshine than us yet have hosepipes and sprinklers are always on the go.
So the question needs to be asked. Why is our water supply and our companies such a mess?
Take Thames Water as an example.
Thames is the UK's largest water company serving 15million customers in London and the Thames Valley.
When the company was privatised in 1989, it had no debt. But over the years it borrowed heavily and is currently £14bn in the red.
Analysts say Thames Water's current debt amounts to 80 per cent of the value of the business. Critics argue that Thames has taken billions of pounds out of the company in loans and dividends.
It started as a drip and now is a deluge of our cash going down the drain.
And it not just our money that is going down the drain. Every day the firm leaks the equivalent of up to 250 Olympic size swimming pools from its pipes.
But Thames Water is just the tip of the iceberg.
Of the 11 companies that provide water and sewage services in England and Wales, six are owned by or controlled by overseas investors from countries including Hong Kong, Canada and Malaysia.
Last year Thames Water's owners pumped £500m into the business with a pledge for another £1billion. But this is the first time they have put their own cash into the company preferring to raise cash for investment from customers bills.
Water bills have been on the rise, with the annual bill for an average household in England and Wales hitting £448 in April.
And bills are set to rise again in 2025 by about £42 per household on average over a "long time frame", former Environment Secretary George Eustice said on Wednesday.
Earlier this week Thames Water's Chief Executive Sarah Bentley quit after giving up her bonus over sewage spills.
Will others follow across the beleaguered industry as ministers scramble to sort out the mess of our water companies?
One thing is for sure, it cant be left to us to pick up any more of the tab.