Modern detectives need to be more like Morse and less like the Keystone Cops
28 April 2023, 10:35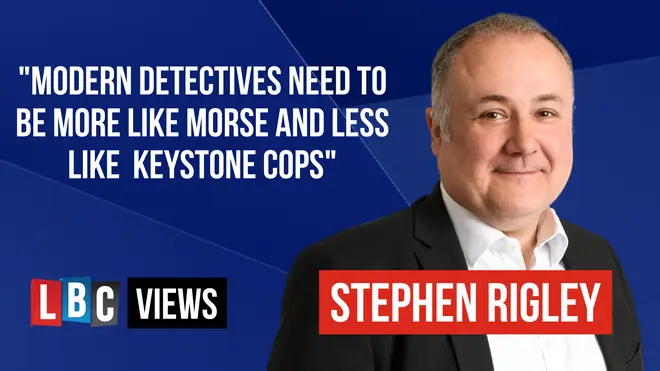 Every woman old enough to remember the late 1970s will remember the cloud of terror hanging over the north of England.
It seems difficult to believe but women had actually been urged to stay off the streets as the specter of a serial killer engulfed Yorkshire.
Bungling detectives had missed many opportunities to catch the Yorkshire Ripper until two officers decided to investigate a car with false number plates in Sheffield's red light district.
And at that key moment, it was the beginning of the end of Peter Sutcliffe's reign of terror which had left at least 13 women in Yorkshire and Lancashire dead.
Technology has moved on since the grim days of the early 1980s and there is no doubt that some of the horrendous mistakes and outdated attitudes that plagued the initial inquiry would not happen today.
But the central fact remains that it wasn't luck but 'good old-fashioned coppering' that led to Sutcliffe's capture.
You make your own luck. As the old saying goes, 'the harder I practice the luckier I get.'
While is why the damning report into the Met's handling of the Grindr serial killer Stephen Port case makes such alarming reading.
Surely a 'professional curiosity' aka the basics of 'old fashioned coppering' should be an essential requirement for any new detective coming through the ranks.
How on earth can a police force be in a position where a lack of "professional curiosity" among officers could hamper its attempts to stop serial killers or investigate causes of death.
Anyone who has attended court cases can't fail to notice that most trials consist of a mountain of CCTV evidence and mobile phone records.
Sometimes you can be left wondering if all a modern detective does is star at grainy street cam images.
Think back to the Soham murders in 2002 when good detective work finally pinpointed caretaker Ian Huntley for the murders of Holly Wells and Jessica Chapman.
We have seen time and time again that there is no substitute for proper detectives undertaking proper detective work.
But that comes back to training and desire. People skills should be the most important requirement for anyone wanting to join the police.
And those that don't come up to scratch are in the wrong job.
A modern police officer needs to be more like Inspector Morse. Otherwise, they are nothing more than the Keystone Cops.