Bizarre moment former speaker John Bercow bellows his trademark cry of 'order' in Italian
16 December 2019, 08:24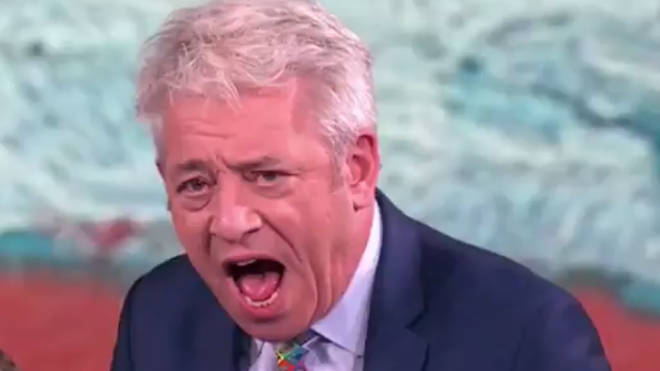 This is the rather strange sight of former House of Commons speaker John Bercow bellowing his trademark cry of "order" on an Italian TV show.
He appeared on late-night Italian talk show Che Tempo Che Fa where he was asked to perform a version of his trademark shout in the Commons. He was told to shout the Italian word for order, "ordine," and leapt to the challenge.
His effort didn't disappoint. Mr Bercow shouts the word loudly twice - to a big round of applause.
Related: Labour's Emily Thornberry accuses Caroline Flint of 'making up s***' about her
The programme's official Twitter page posted a clip of the moment, writing: "Ordineee! - John Bercow performs the Italian version of his "order!".
One person wrote online: "Blimey, John Bercow yelling "Orrddeeerr!" In Italian."
Another said: "John Bercow is now appearing as Widow Twanky in Alladin at the Prince of Wales Theatre."