Brexit live blog: Bercow scolds MPs for 'toxic culture' after fiery exchange
26 September 2019, 08:54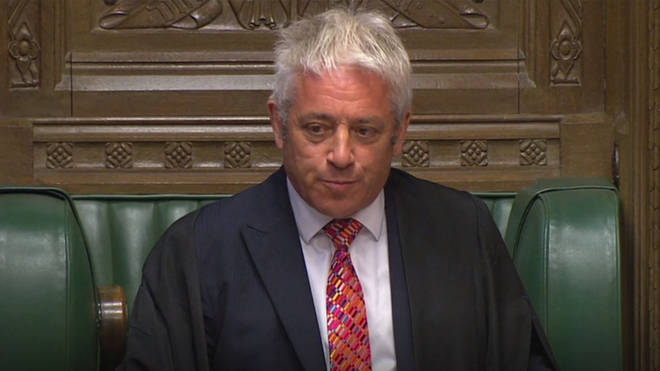 The Speaker of the House of Commons has scolded MPs for creating a "toxic" culture after a series of fiery exchanges in parliament last night.
Speaking at the beginning of business on Thursday morning, John Bercow said the behaviour had created an atmosphere "worse than any I've known in my 22 years in the House."
He added: "On both sides passions were inflamed, angry words uttered, the culture was toxic."
The 56-year-old reminded MPs that there were many different "genuine, heartfelt, sincerely-subscribed-to" opinions held on Brexit, and that members "must be free to express themselves."

His comments came after an evening of tense back-and-forth as Boris Johnson returned to the Commons.
The prime minister was asked on several occasions to modulate his speech - particularly in reference to his use of "surrender" over legislation to block a no-deal Brexit.
Labour MP Paula Sheriff pleaded with Mr Johnson to tone down the speech as she found it reminiscent of death threats she and her fellow MPs receive - but Mr Johnson rejected this as "humbug".
He then sparked uproar when he suggested the best way for MPs to honour murdered parliamentarian Jo Cox - who supported Remain - was to "get Brexit done".
Mrs Cox's husband Brendan later wrote on Twitter that he felt "a bit sick" to hear his late wife's name used in such a way.
He added: "The best way to honour Jo is for all of us (no matter our views) to stand up for what we believe in, passionately and with determination.
"But never to demonise the other side and always hold onto what we have in common."
Mrs Cox was murdered by a far-right sympathiser in the middle of a street in Birstall in 2016.
Happening Now