Key Corbyn aide quits over 'lack of human decency' in Labour's top team
22 September 2019, 10:06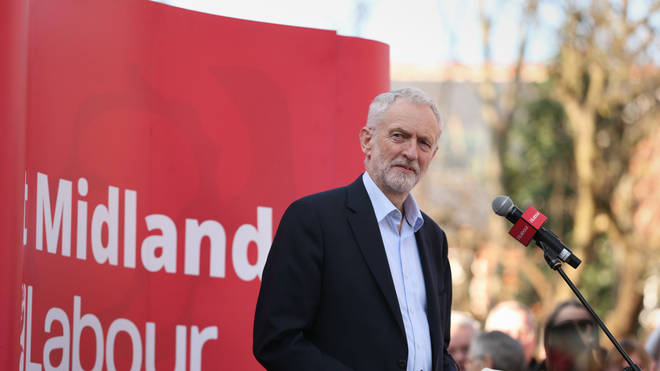 A key aide to Jeremy Corbyn who masterminded the Labour manifesto has quit and issued a warning the leader will not win the next general election.
Andrew Fisher, the party's head of policy, is said to have walked out last Saturday.
The Sunday Times reports the 40-year-old denounced Mr Corbyn's team for their "lack of professionalism, competence and human decency" in a memo seen by the paper.
He also said he was sick of the "blizzard of lies and excuses", and claimed a "class war" had gripped the upper echelons of the party.
His resignation will be a significant blow to 70-year-old Mr Corbyn, who he has worked alongside for 15 years.
Speaking about the resignation, Mr Corbyn said: "He is wanting to leave in order to spend time looking after his son and being with his wife and his family - because this is a very stressful and very full-on job.
"And he is working with us for the rest of this year - he will be here for the general election campaign, he is as we speak... downstairs."
Asked about Mr Fisher's comments that he was sick of the "blizzard of lies" within Mr Corbyn's team, the leader of the opposition said: "I think he said that because he was extremely distressed at that point about whatever was going on in discussions within the office at that moment."
He added: "He is a great colleague, a great friend... I've worked with Andrew for 15 years, when I was a backbencher and many other times. He is a great writer, he's a great thinker and he's done a huge amount of work in the party.
"We get along absolutely very well and he's promised that whatever happens in the future he will be working with me on policy issues."
During his time in the Labour party, Mr Fisher has been dogged by controversy.
In 2015, he was suspended from the party for allegedly supporting a Class War campaign against veteran MP Tony Benn's granddaughter Emily Benn.
He was also filmed saying he had "very violent, bloody nightmares" about hitting former Labour cabinet minister James Purnell.
But only a year after these incidents he was instated as executive director of policy and was seen as a key figure during the 2017 general election which saw Theresa May lose her majority.
But despite speculation, Mr Corbyn said he will serve a full term as prime minister if his party wins the next general election.
And asked if he would serve a full term in office, Mr Corbyn said: "Of course."
He added: "I'm taking the party into the general election... to end austerity, to bring forward policies that bring about a better standard of living and better opportunities for people all across this country.
"I'm enjoying doing that, I'm campaigning all the time - I did 40 events during August alone all around the country."
A Labour source said: "We don't comment on staffing matters."