Boris Johnson said children of 'single mothers' were 'ill-raised, ignorant, aggressive and illegitimate'
28 November 2019, 11:38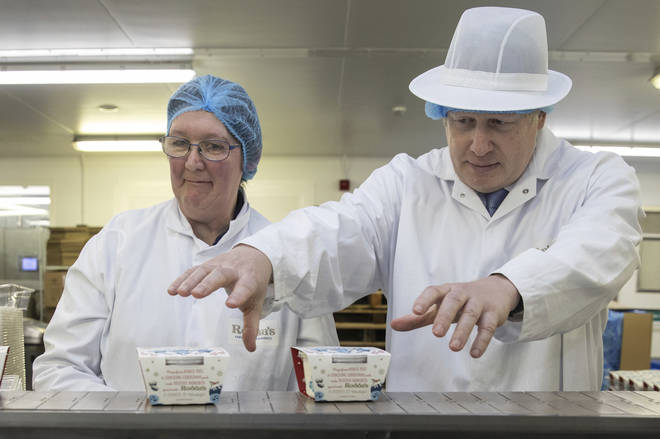 Labour says comments made by Boris Johnson show his "contempt for women" accusing him of "attacking single mothers" and "advocating sexual harassment in the workplace."
In articles written for The Spectator in 1995, Boris Johnson described children of 'single mothers' as "ill-raised, ignorant, aggressive and illegitimate … who in theory will be paying for our pensions."
He went on to say that it is "outrageous that married couples should pay for 'the single mothers' desire to procreate independently of men."
Labour said the comments "join a long line of sexist and misogynistic comments made by Boris Johnson during his journalistic and political career."
In another article from 1995, Mr Johnson said the 'blame' was not on "uppity and irresponsible women" for getting pregnant because it was their "natural desire" and there was only a limited 'pool' of men.
Suggesting sweeping cuts to the benefits system to reduce teen pregnancy he wrote: "It must be generally plausible that if having a baby out of wedlock meant sure-fire destitution on a Victorian scale, young girls might indeed think twice about having a baby."
During a TV debate, Mr Johnson defended his previous comments and said he never intended to cause pain or hurt, adding: "I defend my right to speak out."
He said: "I have written many millions of words in my life as a journalist and I have genuinely never intended to cause hurt or pain to anybody."
LBC News has approached Boris Johnson for comment.
Shami Chakrabarti, Labour's Shadow Attorney General, responding to Boris Johnson's statement ahead of the unveiling of the statue of Nancy Astor, said: "These unearthed comments further reveal Boris Johnson's contempt for women and families, as he hypocritically attacks what he appallingly describes as 'illegitimate' children.
"From attacking single mothers working hard to raise their kids, to advocating sexual harassment in the workplace, his sexist comments are an affront to women everywhere. He has no right to attend or have any involvement in this event.
"Someone whose attitudes towards women are straight out of the dark ages is not fit to be Prime Minister of our country."