Labour calls out 'UK's worst employers' as Jeremy Corbyn pledges to stand up for workers
3 December 2019, 08:18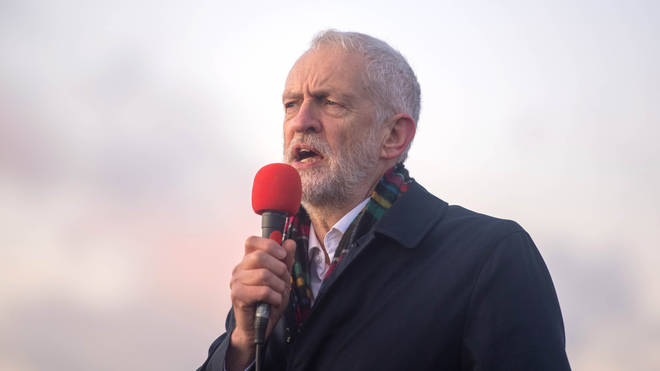 The Labour Party has called out "the UK's five worst employers" as Jeremy Corbyn pledged to stand up for "exploited, ripped off and dehumanised workers."
The party leader is committing to take on the "bad bosses" with the biggest expansion of workers' rights in Britain's history as the party unveils its work manifesto.
Labour claimed Amazon, Sports Direct, outsourcing giant ISS, Asda and Uber are among those with the worst records - but most of the companies quickly hit back.
Mr Corbyn is set to meet cleaners and catering staff who have organised themselves against employers in London on Tuesday.
The party is pledging a £10 minimum wage for all workers, a ban on zero-hours contracts and a requirement that all mid-shift breaks are paid.
It would also ban "bogus" self-employment, so bosses cannot evade workers' rights, and repeal anti-trade union legislation, if it wins the December 12 election.
Mr Corbyn said: "The Conservatives are on the side of bad bosses who have exploited, ripped off and dehumanised workers.
"We'll call time on insecure and unsafe work that leaves people without the rights and dignity they deserve.
"We'll call time on discrimination in the workplace that leaves women vulnerable to harassment and unequal pay.
"And we'll call time on the running down of workers' rights to organise collectively to boost their pay and improve their working conditions."
General secretary of the TUC trade union federation, Frances O'Grady, welcomed the plans as "a game-changer".
Uber, which is appealing after its application for an operating licence was refused in London over concerns about passenger safety and employment practices, defended its record, saying "drivers are at the heart of our service".
Despite criticism from unions for allegedly failing to pay workers, ISS insisted its employees are paid "fairly and competitively" with a "real living wage" since 2012.
Amazon rejected Labour's claims that the company run by the world's richest man, Jeff Bezos, treated staff to appalling conditions, low pay and extreme workloads as "false", saying it delivers "a safe, modern work environment".
Asda "entirely" rejected Labour's allegations that the supermarket giant's flexible contracts mean workers are not paid for breaks and are forced to work weekends and bank holidays, saying staff received pay rises for agreeing to the contracts.