Molly from Hampshire says no to the 'red man and the buffoon' as she sums up election
28 November 2019, 09:24
An 86-year-old woman from Hampshire has blasted both Jeremy Corbyn and Boris Johnson in an interview, saying she wouldn't vote for either in the imminent election.
The pensioner, Molly, from Hampshire, was approached by Sky News on Wednesday and asked who she would be voting for in the December general election.
She began by saying she did not know who she would vote for, but that she would not vote for "Red Man" Mr Corbyn or "the buffoon" Mr Johnson.
She started with a dismissal of Mr Corbyn, saying: "Well I know who I'm not voting for.
"The red man. He doesn't like the Jewish people and I don't agree with that.
She then lambasted Mr Johnson: "I normally vote Conservative but I can't bear the buffoon.
"I call him a buffoon, and anybody who doesn't know he needs longer shirts is an idiot.
"Anybody who gets stuck up a lamp post is an idiot too."
When asked about whether the Conservative leader needs a haircut, she replied: "Well I think he does it himself!"
Molly then went on to say that she had voted for Theresa May in the 2017 general election.
She told Sky News: "I thought they maltreated her".
"I thought it was disgraceful, the behaviour they treated her to. 
"And I should think her husband cheers every time the buffoon puts his foot in it".
Ms Bennett was then asked who she would voted for in December, and replied: "I can't think of anybody else that I would vote for.
"Do you know, I'm so terribly undecided".
"I don't know if I'll waste a vote. I can't think of anybody else that I would vote for."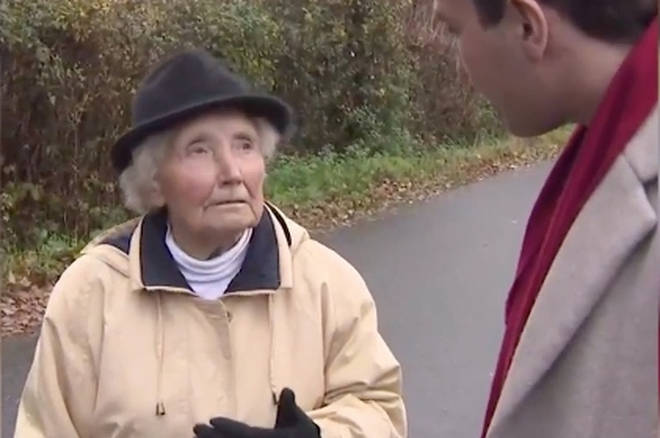 The video came just hours after the latest YouGov poll said the Tories may be in for a big majority in the December election.
The poll indicated that the party are on course to end up with 359 seats, giving them a majority of 68.
Labour are predicted to secure just 211 seats, losing 68 in the process.