SNP manifesto pushes for second Brexit referendum
27 November 2019, 14:43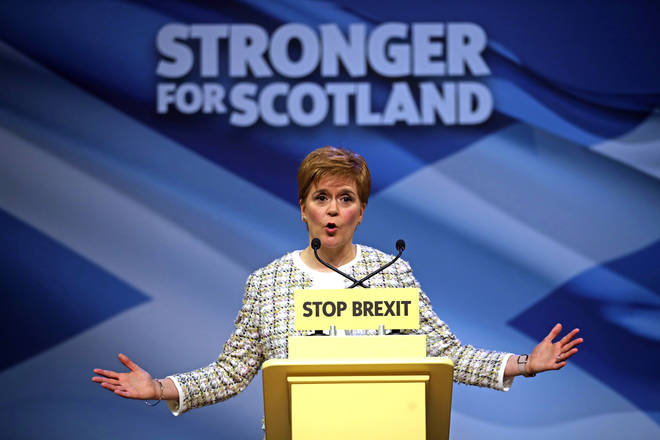 Scotland's First Minister has hit out at those who suggested Scotland would have more stability if it remained part of the UK while pushing for more power for the Scottish Parliament.
Speaking at her party's manifesto launch in Glasgow, Ms Sturgeon said: "The leaders of the no campaign, made up of the Westminster parties, promised that if we voted no, we would get stability.
"Since then, the Westminster parties have delivered not stability, but constant chaos and three UK general elections."
Ms Sturgeon added that promises Scotland would be treated as an equal partner at Westminster were "not just broken, but completely shattered".
The SNP leader used the speech to push for more powers for the Scottish Parliament and press for devolution of employment law.
She told supporters the reality of Westminster control over Scotland was a "right-wing Tory government," who would cut the Scottish budget.
Adding Boris Johnson was "dangerous: and "unfit for office," warning the NHS was at risk from a "Tory-Trump trade deal."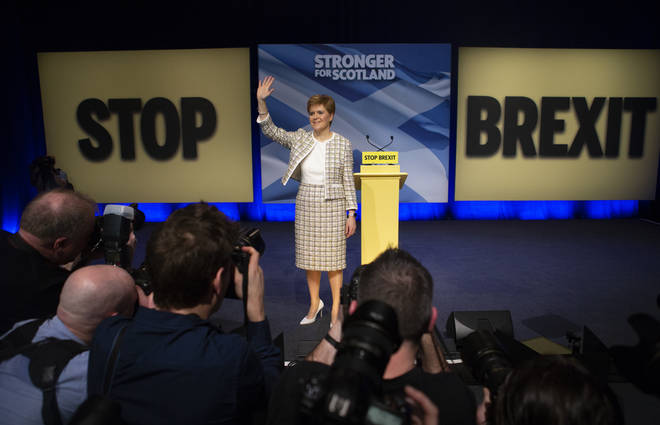 Ms Sturgeon warned the Conservative Brexit deal was "disastrous," and would "hit jobs, living standards and workers rights."
She said there would be "worse to come" if Mr Johnson remained Prime Minister, adding: "This is just the start. Brexit is nowhere near being done. The Tories have barely got going.
"Because of Johnson's hardline position there's every chance that the UK could leave without a trade deal next year."
Ms Sturgeon added that, if the Prime Minister gets the deal he wants before the December 2020 deadline, it will "be a nightmare".
Launching the SNP manifesto the First Minister pledged a second referendum on Brexit while attacking Jeremy Corbyn's plans for a neutral stance.
She said: "The SNP, Scotland's Remain party, backs a new, UK-wide referendum on EU membership.
"Jeremy Corbyn, incredibly, says that he is neutral on the issue of Leave or Remain.
"That means he is neutral on job losses, cuts to living standards and the erosion of our rights.
"And, of course, he would be happy to sit back and see Scotland taken out of the EU, even if there is a majority for Remain in Scotland but not in the UK."
The SNP leader voiced concerns Brexit will "dominate" Westminster politics for years to come and Scotland would "pay a heavy price."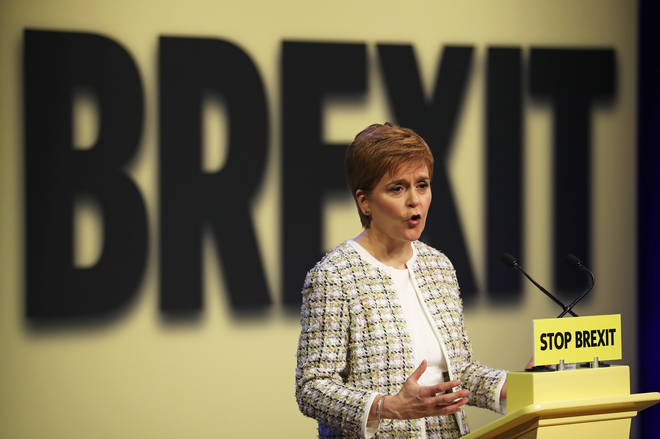 She said Scotland's future is at stake in this election, asking Scottish voters to consider who should decide the future of Scotland: "the people of Scotland? Or Boris Johnson".
Ms Sturgeon said she was open to forming a "progressive alliance" with other parties following the election.
She said: "There is every chance that the SNP could hold the balance of power at Westminster.
"Unlike the Liberal Democrats, the SNP will never, ever help the Tories into government, but we will be prepared to talk to other parties about forming a progressive alliance.
"Those parties, of course, are already looking to the SNP and Scotland for inspiration."
The First Minister said policies proposed by other parties have already been instituted in Scotland, including free university tuition, NHS protection and free prescriptions.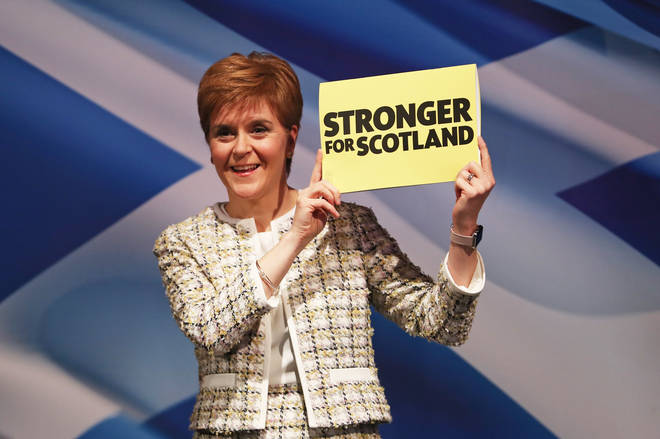 Ms Sturgeon also attacked the Tories for providing extra funding for the DUP in 2017, and refusing a cash boost for Scotland.
She said: "Remember when the Tory government last needed a handful of votes from the DUP, they bypassed the Barnett Formula to find money for Northern Ireland.
"In the process they denied Scotland around £3 billion of investment.
"We say enough. It is time for Scotland to be treated fairly."
The First Minister pushed for an increase in power for the Scottish Parliament.
She said: "We want to see devolution of drugs policy, to help tackle what is a public health emergency.
"We will press for devolution of employment law, so the Scottish Parliament can protect worker's rights, increase the living wage and end the age discrimination of the statutory living wage."