Tories and Labour don't have credible spending plans, IFS warns
28 November 2019, 09:57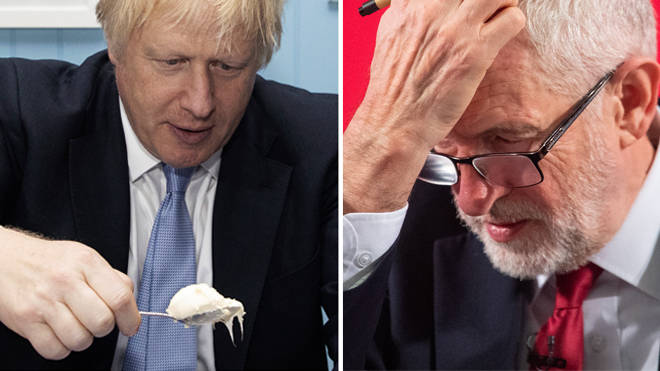 Neither of the two main parties has a credible plan for public spending, according to leading economic think tank the Institute for Fiscal Studies (IFS).
The think tank said neither the Tories nor Labour has a "properly credible prospectus" in their General Election manifesto.
The Tories would end up spending more than their manifesto implied, and that taxes or borrowing would have to rise as a result, said the IFS.
Labour would not be able to raise investment levels by £55bn a year as the public sector does not have the capacity to "ramp up" that much that quickly. It added that Labour too would have to find other tax increases in addition to what the party has already announced for big firms and the rich in order to raise an additional £83bn per year.
"In reality, a change in the scale and the scope of the state that they propose would require more broad-based tax increases at some point," said IFS director Paul Johnson.
He said that the chances of the Conservatives being able to hold spending down over the course of a five year parliament in the way that they proposed appeared to be "remote".
"Why have they been so immensely modest in their proposals? Because to do otherwise would either mean resiling from their pledge to balance the current budget or would mean being up front about the need for tax rises to avoid breaking that pledge," he said.
Chancellor of the Exchequer Sajid Javid said: "Independent experts have confirmed today that Jeremy Corbyn's plans would mean millions people more paying higher taxes – leaving his manifesto promises lying in tatters. 
"With no position on Brexit and no plan to how to pay for his £1.2 trillion spending spree Corbyn simply doesn't have any credibility left. 
"Corbyn can't pretend that it's only the rich or businesses that will pay the price for his plans.
"It is the many, not just the few who will be hit with higher taxes – as he was forced to admit. And we all know that Labour would be forced to raise taxes by another £2,400 for every taxpayer."
The IFS remarks came amid reports Labour is planning to change its election strategy with just two weeks until the election.
The party is said to be focusing on Brexit instead of the NHS, targeting leave-voting areas, according to the BBC.
Labour insiders said they had overestimated the threat posed by the Lib Dems and underestimated the likelihood of Leave voters switching to the Tories.