Emily Thornberry joins Labour leadership contest
18 December 2019, 12:22
Emily Thornberry has announced she will run as Labour leader, making her the first candidate to confirm they will join the contest.
As she announced that she was throwing her hat in the ring, the shadow foreign secretary said she had warned the Labour leadership that backing a Brexit election would be an "act of catastrophic political folly".
The Islington South and Finsbury MP said despite calls for a leader from northern England, she felt Jeremy Corbyn's successor should be chosen based on their "political nous and strategic vision."
In an article for The Guardian, Ms Thornberry likened Labour's support for the general election to "crackers voting for Christmas," and said that thinking the party could change the agenda of the election was a "total delusion."
She wrote: "I wrote to the leader's office warning it would be "an act of catastrophic political folly" to vote for the election, and explained exactly why we should not go along with it.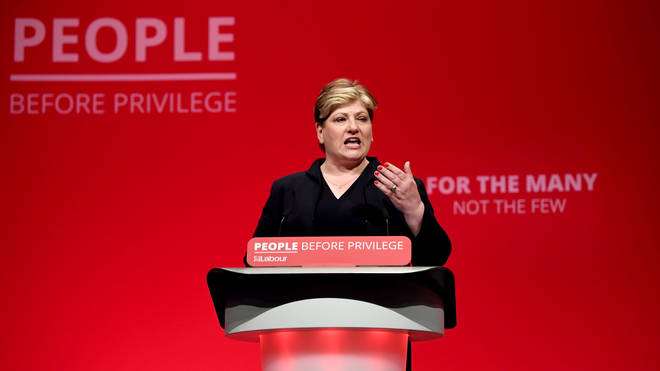 "I argued that the single issue of Brexit should not be enough to give Johnson a five-year mandate to enact his agenda on every issue.
"Instead, I said we should insist on a referendum on his proposed deal, to get the issue of Brexit out of the way before any general election."
Ms Thornberry also said the first question for a new leader should be "what's your plan for taking on Johnson over the next five years?"
She continued: "And do you have the political nous and strategic vision to reunite our party, rebuild our machine, gain the trust of the public, give hope to our declining towns and smaller cities, and never again waste the opportunity to take back power?
"Goodness knows, we've been taught a painful enough lesson in how to prosecute a successful political strategy by Johnson over the last five months."
Other Labour MPs vying for the top job include Sir Keir Starmer, Lisa Nandy, Clive Lewis and David Lammy.
Rebecca Long-Bailey, Jess Phillips and Yvette Cooper could also stand in a bid to give the party its first female leader.