'Face like thunder': Boris Johnson and Jeremy Corbyn walk side-by-side to Queen's speech
19 December 2019, 12:55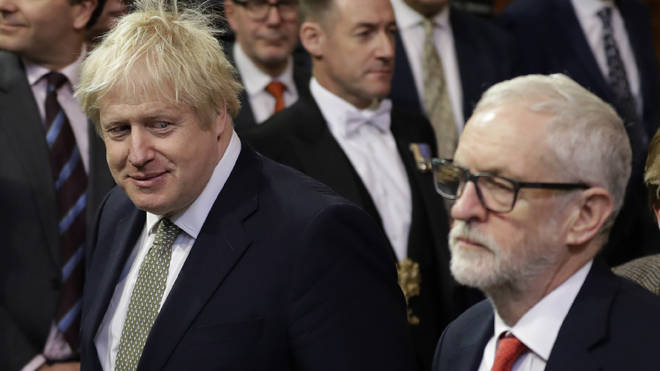 An angry-looking Jeremy Corbyn walked through the House of Commons next to Boris Johnson as they arrived to listen to the Queen's speech today.
Mr Johnson was seen smiling from ear-to-ear - but stony-faced Mr Corbyn bore a frown and did not speak to the Prime Minister.
Mr Johnson's Conservative party defeated Mr Corbyn's Labour Party with a majority of 80 seats in the general election last week, prompting Mr Corbyn to announce that he will stand down in early 2020.
At one point during their uncomfortable walk side-by-side Mr Corbyn appeared to ignore a comment made be the prime minister.
Onlookers said Jeremy Corbyn had a "face like thunder."
Boris Johnson unveiled the "most radical Queen's Speech in a generation" with measures to toughen up criminal justice, invest in the NHS and deliver on the "people's priorities".