'This parliament is a disgrace!': Geoffrey Cox explodes at angry MPs as parliament resumes
25 September 2019, 14:13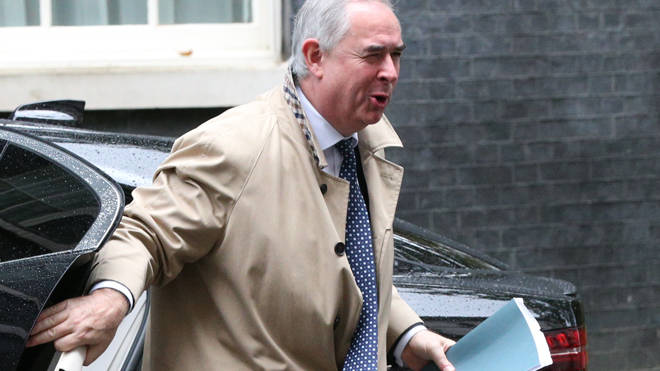 The UK's top legal advisor has told MPs that he thinks parliament is "a disgrace" and "has no moral right to sit" as business resumed on Wednesday.
Attorney General Geoffrey Cox also reminded MPs they had voted against a Brexit agreement three times, before referring to them as "turkeys" who "won't be able to prevent Christmas".
He made the comments in response to ministers demanding answers a day after the Supreme Court found the government had acted unlawfully in its attempt to prorogue parliament for five weeks.
Mr Cox, who appears to have advised the government in leaked documents that such a suspension would be lawful, said his "advice was sound advice at the time", and that the government had "acted in good faith".
But MPs have widely rejected any defences, with Labour's Nick Thomas-Symonds telling the 59-year-old that he "hasn't got a shred of credibility left".
Meanwhile, Green Party MP Caroline Lucas wrote in a tweet that she found it "depressing" to hear Mr Cox treating the court ruling "with such levity and lack of humility".
So parliament has started sitting again - but Government attitude so far doesn't bode well.

Depressing to see the Attorney General to treat the issue of the #SupremeCourt ruling on the unlawfulness of prorogation with such levity and lack of humility.

— Caroline Lucas (@CarolineLucas) September 25, 2019
In response to repeated criticism from the Commons, Mr Cox told MPs he believed they were "denying the electorate the chance of having its say", and said: "This parliament is a dead parliament.
"It should no longer sit...this parliament is a disgrace."
Former cabinet minister Rory Stewart said he was "horrified" by Mr Cox's outburst, which appeared to incense MPs further.
"This government cynically manipulated the prorogation," Labour's Barry Sheerman roared from the back benches.
He added: "To come here with his barrister's bluster to obfuscate the truth - a man like him, a party like this, and a leader like this - to talk about morals and morality is a disgrace."
Labour MP Yvette Cooper also said it she thought it was "wrong" for the government to push for a five-week suspension.
But when asked about another attempt to prorogue, Mr Cox refused to rule it out, and maintained that the government would comply with the Supreme Court.
This could mean that parliament could be prorogued for a couple of days - rather than weeks - ahead of the Queen's Speech.
Boris Johnson is next to face anger and questions from MPs after arriving in London from the UN General Assembly in New York.
The prime minister will address parliament later this afternoon.