UK weather: Minister warns people should prepare 'for more frequent extreme weather'
18 February 2020, 23:00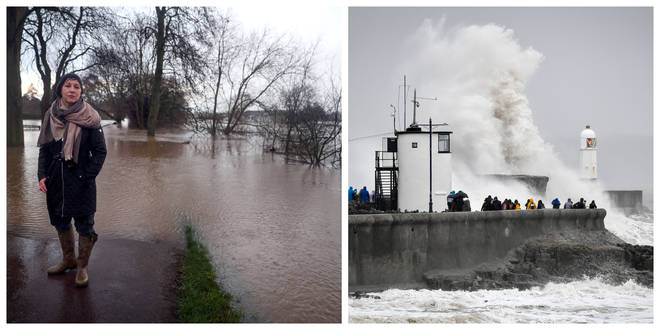 The country will need to adapt to "more frequent extreme weather events" brought on by climate change, a Government minister has said.
Rebecca Pow, a minister at the Department for Environment, Food and Rural Affairs (Defra), said the "top priority" at the moment was responding to flooding, and keeping people safe.
She said her heart went out to those flood-hit communities, adding the Environment Agency (EA) and emergency services were currently working "around the clock".
Ms Pow said the Government had invested billions in flood protection schemes, with more money pledged.
But she added that such extreme weather was "something we're going to have to adapt to".
She was speaking in flood-hit Worcester, on the River Severn, as forecasters predicted further misery for flooded and flood-threatened communities, with more heavy rain expected to fall.
Hundreds of properties have been flooded as a result of lashing rain which battered the UK during Storm Dennis and caused rivers to reach record levels.
The Environment Agency has warned that levels on the Rivers Wye and Severn will remain especially high into the weekend, after both broke records this week.
Speaking on Tuesday, Ms Pow said the agency's staff had been "working night and day, since the storm hit".
"That's 1,000 people working around the clock to help people, make sure people are safe, move the temporary flood defences around, put them up in the right places, put pumps up," she said.
"So the Government are taking it extremely seriously."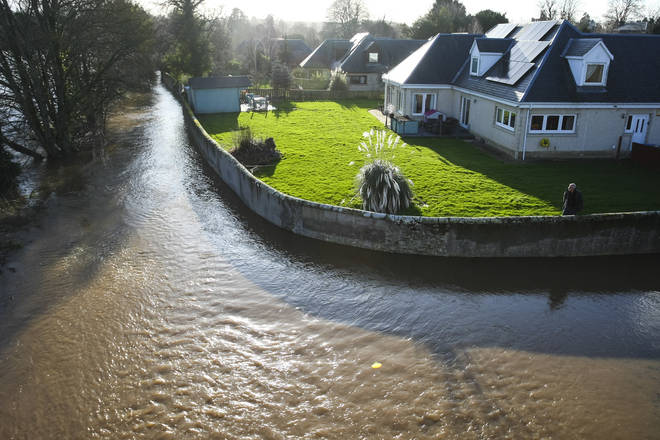 Her comments come after a multimillion-pound emergency fund to deal with the immediate impact of Storm Dennis and Storm Ciara in Wales has been announced.
The Welsh Government is working with councils to get a clear picture of the scale of the damage, which will determine the total amount of additional funding needed.
Communities in Neath Port Talbot, and the towns and villages across Rhondda Cynon Taff and Monmouthshire, suffered damage from Storm Dennis when a month's worth of rain fell in 48 hours - causing police to declare a major incident and hundreds of people evacuated.
Up to £10 million will be made available for the initial response and the emergency flood relief scheme will be set up within the next seven days to ensure people affected get financial help as quickly as possible.
The money will support people whose houses have been damaged, assist businesses and high streets impacted by the storms and help local authorities deal with the clean-up.
The fund will also help with urgent infrastructure repairs to fix damaged roads and bridges.
First Minister Mark Drakeford is hosting an emergency summit on Wednesday to bring together key frontline services, councils and business leaders to assess the extent of the damage across Wales and coordinate the response.
"In recent days, Cabinet ministers and I have been to Wrexham, Taff's Well, Llanrwst, Carmarthen, Pontypridd and Tylorstown, meeting with people who have had their homes and livelihoods devastated by the recent storms," Mr Drakeford said.
"It is heart-breaking to see the absolute destruction wreaked by the storms and my message to everyone I have met is that we are doing all we can to help those most in need.
"We will make urgent financial support available to people whose homes have been flooded and, in particular, help families who do not have insurance cover.
"On Wednesday, I am bringing together key partners across Wales to decide how we can release this money quickly and how it can be used most effectively.
Residents returning to their flood-hit homes described scenes of utter devastation and appeals have been launched for clothing, food and money for those in need.
She was speaking from a flood barrier which is successfully protecting dozens of homes in Hylton Road, Worcester, from being inundated by the swollen Severn.
Ms Pow said: "My heart goes out to anyone who has been flooded. It's absolutely ghastly - there's nothing worse.
"The Government takes this really seriously. We've invested more money than ever before in flooding and flood defence work.
"Since 2015, we have invested £2.6 billion - that's until 2021 - and that was to better protect 300,000 properties.
"Of that, 200,000 have already been protected with 600 flood defences and there's a lot more to go to make it up to 1,000 new flood defences in place."
She said: "We've also, in our manifesto, committed to a further £4 billion of flood defence and resilience work."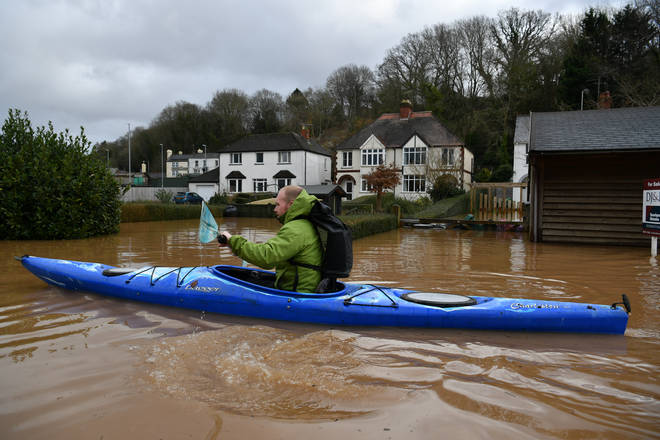 The minister was also asked whether Prime Minister Boris Johnson should visit to see for himself the effects of rising water levels on flood-hit communities.
She said: "We do have a system of what we call Cabinet Government which is whereby you trust the people you've given the jobs to, to go and do their jobs.
"So I am here, and I will be feeding back what I have seen and heard."
She added that "top-level decisions" would be taken, as and when necessary.
Asked whether the flooding was linked to climate change, she said: "Without a shadow of a doubt we have got climate change.
"We are told to expect more frequent extreme weather events. This is an example of one. And it is something we're going to have to adapt to. We're starting already to adapt to it.
She added the Government would be putting "a whole raft of measures in place", to make the country more "flood resilient".
The minister said: "The top priority right now is to keep people safe."