Jeremy Corbyn slams Government's 'discriminatory' voter ID plans
14 October 2019, 22:30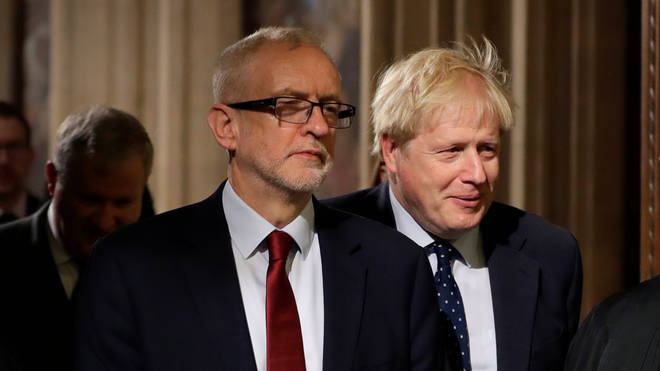 The Government's new voter ID plans will "disproportionately" discriminate against ethnic minorities, Jeremy Corbyn has said.
The Queen's Speech confirmed plans which would see voters denied a ballot paper unless they bring photographic ID with them to the polls.
Labour leader Mr Corbyn is due to visit the Black Cultural Archives in south London on Tuesday, where he will lay out fears that those from black, Asian and other minority backgrounds could be worst hit by the proposed reforms to the voting process.
Speaking ahead of his visit to the Brixton centre, Mr Corbyn said: "These plans are clearly discriminatory and a blatant attempt by the Tories to suppress voters, deny people their democratic rights and rig the result of the next general election.
"The people that the Tories are trying to stop voting will be disproportionately from ethnic minority backgrounds, and they will disproportionately be working class voters of all ethnicities."
Mr Corbyn said a Labour government would put people from ethnic minority backgrounds "at the heart of our democracy" by commissioning a race and faith consultation to investigate racial inequality.
The party also plans to introduce an equal pay audit to close the race pay gap, start an inquiry into recruitment discrimination and consider initiatives such as name-blind recruitment, as well as implementing the Parker Review recommendations to increase ethnic diversity on the boards of Britain's largest companies.
A party spokesman said there was only one conviction out of 28 allegations of in-person voter fraud in 2017, after a total of 44 million votes were cast.
According to party research, 3.5 million UK citizens do not have access to any photo ID, with 11 million lacking a passport or driving licence.
A Cabinet Office spokesperson said: "Showing ID to vote is a reasonable and proportionate way to protect our elections - it is something people already do in everyday life and voters in Northern Ireland have been doing it with ease for decades.
"Voter ID is one part of a body of work this Government is delivering to give the public confidence that our elections are secure and fit for the 21st century."