Jeremy Corbyn to address Labour MPs as party leadership race gears up
17 December 2019, 05:58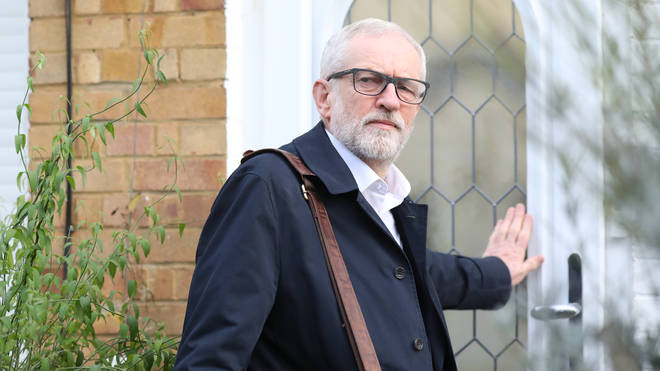 Labour leader Jeremy Corbyn is set to address his MPs as the row over the party's election defeat continue to bubble away.
As politicians return to Parliament the Labour party is facing disunity following the worst election results since 1935.
Some furious MPs and defeated candidates have angrily pointed the finger of blame at Mr Corbyn, saying his past record and left-wing policies were poison on the doorstep.
But the leader's allies have placed the blame squarely on internal disagreement over Labour's stance on Brexit and the media.
Shadow Chancellor, and loyal follower of Jeremy Corbyn, John McDonnell said "if anyone's to blame, it's me, full stop", but also cited Brexit and the media for having "demonised" the Labour leader ahead of the dismal defeat.
As the process to select the next leader of the party gets underway, the party is expected to have a new leader in office by the end of March.
Mr Corbyn said he would only stand down following a "process of reflection," the party also lacks a deputy leader, following the dramatic resignation of Tom Watson, who quit his role to become a gym coach.
Tensions are likely to be high when Mr Corbyn addresses his remaining MPs at a meeting of the Parliamentary Labour Party in Westminster on Tuesday.
Meanwhile, shadow education secretary Angela Rayner is reported to have agreed to step aside in the leadership race to support her close friend, Rebecca Long-Bailey.
The shadow business secretary - a protege of shadow chancellor John McDonnell - has long been seen as the favourite of the left to succeed Mr Corbyn.
Ms Rayner, who had also been touted as a possible contender, was reported to be considering a run for deputy leaders instead.
Other potential candidates include shadow Brexit secretary Sir Keir Starmer, shadow foreign secretary Emily Thornberry and the backbenchers Lisa Nandy and Jess Phillips.
In a sign of the bitter divisions opened up with the party, Ms Thornberry was embroiled in an extraordinary war of words with former MP Caroline Flint.
The shadow foreign secretary threatened to take legal action after Ms Flint - who lost her Don Valley seat - accused her of branding Leave voters as "stupid".
In a weekend TV interview, Ms Flint said Ms Thornberry had told a colleague after the 2016 referendum, "I'm glad my constituents aren't as stupid as yours".
Ms Thornberry said: "One of my former colleagues came out and said the most extraordinary lies about me.
She said: " "I've contacted her and I've said to her, please withdraw, I'll give you until the end of the day. And she hasn't. So I've had to go to solicitors.
"People can slag me off, as long as it's true, I can take it on the chin. But they can't make up s*** about me - and if they do, I have to take it to the courts."
"It's ridiculous, absolutely ridiculous. I have better things to think about than people going on television and making up s***."
"I have no idea what's in her head.
"All I can tell you is that you can't go on national television and make up s*** and not expect to be taken to the courts and that's what I'm afraid I'm having to do."