MPs 'will pay a price' if they don't change their behaviour, says Labour's Jess Phillips
27 September 2019, 14:08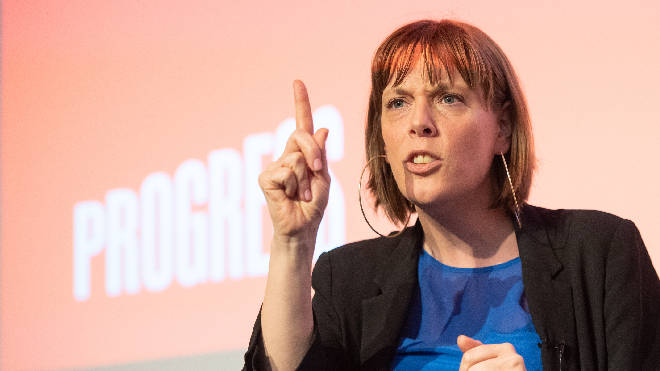 Labour MP Jess Phillips says all MPs have a responsibility for changing their behaviour to de-escalate fiery tensions or "we will pay the price".
She laid particular responsibility with Boris Johnson, and said that he was "at real risk" of finding himself being in control of an issue "that's on fire".
The comments from Labour's MP for Birmingham Yardley came amid a stormy week in politics that was elevated after a fiery showdown in parliament.
READ MORE: Boris Johnson's allies warn riots could break out if Brexit is reversed
READ MORE: Jess Phillips - 'I feel jumpy, worried and frightened'
Mr Johnson is facing calls to apologise after he rejected requests from MPs to moderate his language during a heated exchange, and dismissed their concerns as "humbug" that such language could be used to influence death threats they had received.
He was also criticised for suggesting the best way to honour murdered parliamentarian Jo Cox was "to get Brexit done".
"If Boris Johnson cannot hear what has been happening in the past few days with regards to the threats on our streets and to members of parliament and react accordingly, then he has to bear responsibility for actions," Mrs Phillips told Global's Newsroom.
She added: "We all have a responsibility to de-escalate. If we don't, we will pay the price.
"Johnson is at real risk of ending up as having overall control of something that's on fire."
Following the prime minister's showdown with MPs earlier this week, Mrs Phillips shared an example of a threat her office had recently received that referred to Mr Johnson.
This week I received an anonymous letter to my constituency office here is what it said. @10DowningStreet might think we are "humbugs" about his words but they are literally being used in death threats against me. pic.twitter.com/au6E0v9CpI

— Jess Phillips Esq., M.P. (@jessphillips) September 25, 2019
A day later, she was left "jumpy, worried and frightened" after a man was arrested on suspicion of a public order offence outside her office.
She told Global's Newsroom that the man had tried to get into her office by "kicking the door and windows" but her staff locked the door.