Lisa Nandy joins Labour leadership race
3 January 2020, 23:09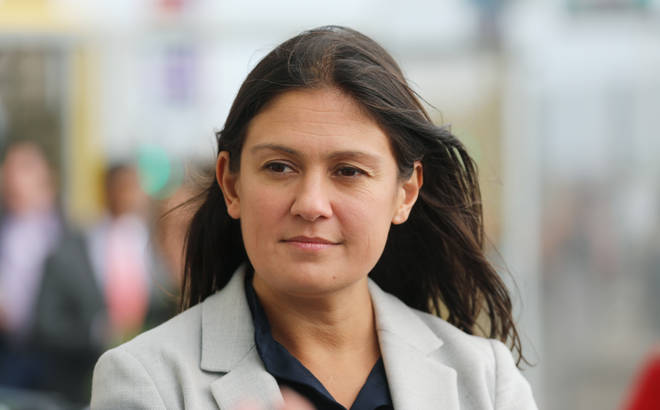 Wigan MP Lisa Nandy has announced she is joining the race to replace Jeremy Corbyn as Labour leader.
Lisa Nandy is the fourth contender to officially declare she is standing in the race, alongside Jess Phillips, Emily Thornberry and Clive Lewis.
In a letter to the Wigan Post Ms Nandy called for the rejection of "the paternalism of the past" and said Jeremy Corbyn's successor must be someone with "skin in the game".
She said the Labour party will have to fight to regain trust of voters and "take anger on the chin".
The Wigan MP said Labour needed a leader who is "proud to be from those communities" and said she was in agreement with the idea that many political leaders were "unable or unwilling" to understand places like Wigan.
Ms Nandy said: "I wanted to tell you first that I'm standing to be leader of the Labour Party because after a decade of having the privilege to represent you, I have a deeper understanding of what has gone awry in our discredited political system.
"I'm standing because I know too many people in places like Wigan no longer feel they have a voice in our national story. So many of you have told me you believe many leaders are not interested in what you have to say and are unable - or unwilling - to understand your lives. I believe you are right."
Lisa Nandy was first elected as the Labour MP for Wigan in 2010. During her time in Parliament she has served Shadow Secretary of State for Energy and Climate Change, Shadow Children's Minister and Shadow Minister for Civil Society.
Shadow Brexit secretary Sir Keir Starmer and Rebecca Long-Bailey are also expected to enter the Labour leadership race.
Jess Phillips earlier revealed her campaign slogan "Speak Truth. Win Power" in a video published across her social media accounts.
The Birmingham Yardley MP placed "honesty and straight-talking front-and-centre" politics at the heart of her battle to become the next Leader of the Opposition.