MPs Told Off For Playing Football In The House Of Commons
22 November 2018, 14:30 | Updated: 22 November 2018, 14:31
A group of MPs have been told off after they were filmed playing football inside the House of Commons.
SNP MP Hannah Bardwell shared a video of herself doing keepy-uppies in Parliament on Tuesday evening.
She was accompanied by other members of the Women's Parliamentary Football Club, including former sports minister and Conservative MP Tracey Crouch.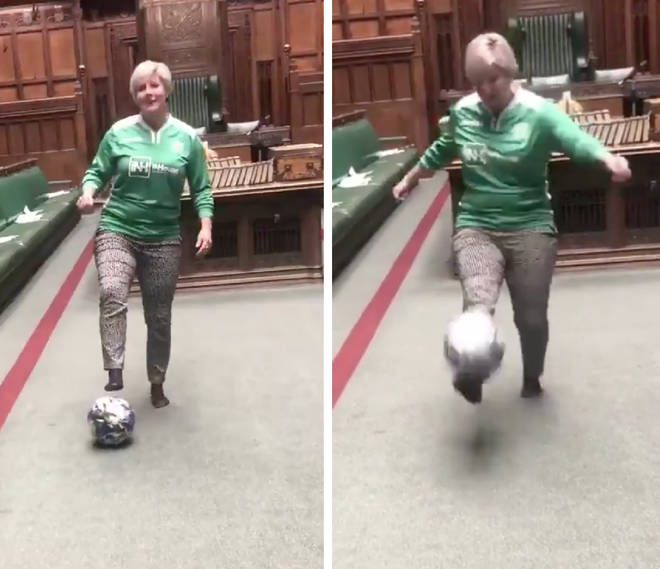 But, Speaker John Bercow said the "historic chamber should not be used for this type of activity".
In a statement, he said he had received "gracious" apologies from some of the members involved.
Mr Bercow added: "There are no hard feelings and I consider the matter to be closed."