NATO meeting LIVE: Protests outside Buckingham Palace as Donald Trump visits Queen
3 December 2019, 19:39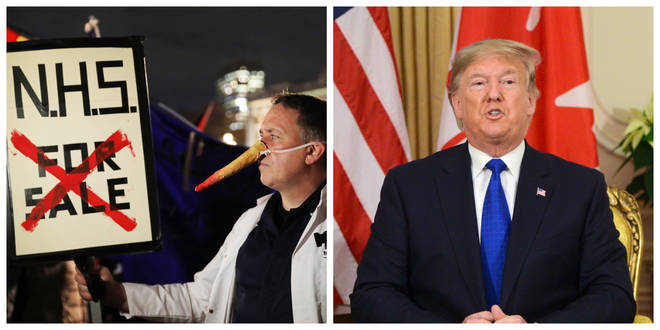 Hundreds of NHS workers have marched from Trafalgar Square to Buckingham Palace as the US President attends a reception at Buckingham Palace hosted by the Queen.
The anti-Trump protests come as Mr Trump met the Queen for the third time and had afternoon tea with Prince Charles at Clarence House.
The Duchess of Cambridge is also at the meeting with leaders of NATO countries during their summit.
NHS protestors outside could be seen holding signs that read "Trump hands off our NHS" and "cut war not health care".
It comes just hours after Donald trump said he wouldn't take the NHS "even if it was offered on a sliver platter."
The NHS protestors were joined by anti-war demonstrators protesting against Wednesday's Nato summit.
Happening Now