Nigel Farage Explains Why He Might Soon Be Back In UK Politics
3 January 2017, 08:01 | Updated: 18 November 2019, 11:36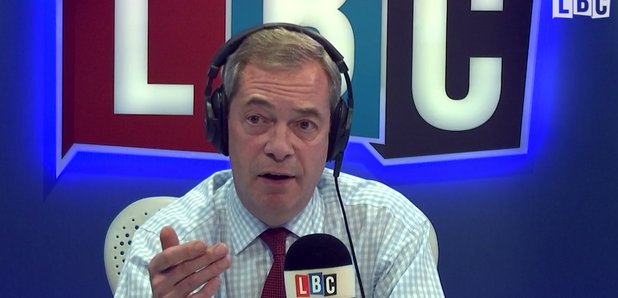 The current Ukip leader says that he's worried Theresa May won't deliver on Brexit, and if that's the case then he'll be back to cause an "earthquake" in 2020.
"A complete lack of vision, of courage, of leadership."
This was the withering assessment that Nigel Farage made of the Prime Minister during his show on LBC on Monday evening.
Having initially given the Conservative leader "the benefit of the doubt", Nigel told a caller that he was growing increasingly concerned about Mrs May's approach to Brexit and that if things don't change, then he'll back.
"In 2020 we will have to make an even bigger earthquake in British politics than we saw in 2016, alright.
"If it comes to that I shall myself be back in the front lines doing something, believe you me."
Nigel Farage is hosting a 3-hour phone in show from 10pm every evening this week on LBC.