WATCH: Theresa May Dances On To The Stage For Her Conference Speech
3 October 2018, 13:03
This is the moment Theresa May danced her way on to the stage for her Conservative Party Conference speech.
With Abba's Dancing Queen playing, the Prime Minister dance-walked her way to the podium in Birmingham.
It was a self-deprecating moment, referencing Mrs May's trip to Africa when her tribal dancing was mocked on social media.
As it happened, James O'Brien responded with horrified shock.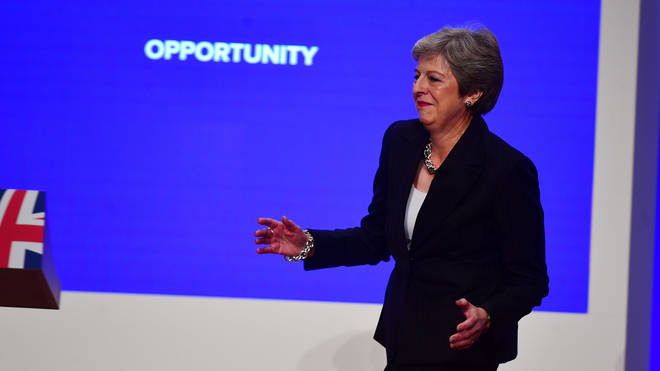 James said: "She just danced on to the stage, I'm not joking. She has just danced on to the stage. She danced!"Oh my days!"And Abba's Dancing Queen is playing. She's dancing again. Oh Lord!
"Oh this is awful."She just did what I think we have to call... the Maybot."