Jo Swinson Announced As New Lib Dem Leader
22 July 2019, 16:23 | Updated: 22 July 2019, 20:32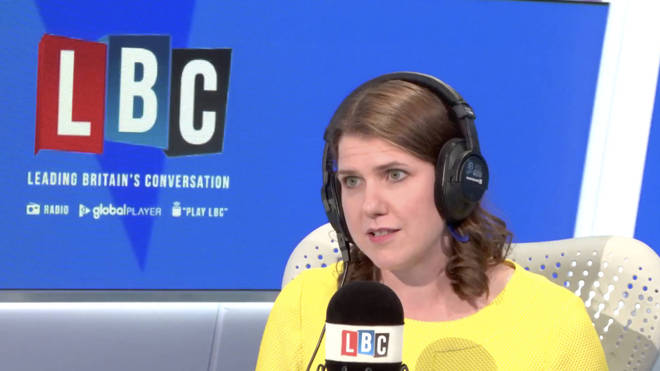 Jo Swinson the MP for East Dunbartonshire has been elected leader of the Liberal Democrat Party.
Ms Swinson beat former cabinet member Sir Ed Davey to replace Sir Vince Cable at the helm of the Lib Dems.
Jo Swinson secured 47,000 votes while Ed Davey took 28.021.
Ms Swinson, an ex-minister, had been the bookies' favourite to take the party crown.
The East Dunbartonshire MP has served as Sir Vince's deputy since June 2017.
The Liberal Democrats leadership contest began in May, when Sir Vince Cable announced he would be resigning.
Speaking to Lib Dem members, Ms Swinson said: "When I joined the Liberal Democrats at 17, I never imagined that I would one day have the honour of leading our great party.

"I want to pay tribute to Ed for giving us the robust but friendly contest our members deserve. Ed is a great friend and a superb politician, and will have a crucial role to play in our team.

"I also want to thank Vince Cable for the leadership he showed in taking our clear stop Brexit message to voters, which led to our best ever set of local and European election results.

"Tomorrow, Boris Johnson is likely to take the keys to Number 10 and set us on a path to a damaging no-deal Brexit. Stopping Boris, and stopping Brexit is my number one priority as leader.

"That job starts with winning the Brecon & Radnorshire by-election to bring Jane Dodds to Parliament, cut Johnson's wafer-thin majority and take us a step closer to stopping Brexit."