Donald Trump Phoned Fox News... And They Had To Abruptly End His "Unhinged" Interview
27 April 2018, 12:39
This is the moment that Fox News were forced to call an abrupt halt to an interview with Donald Trump after he called the show and started ranting.
The President phoned Fox And Friends, a show he is known to watch every day, to talk about how his Presidency is going.
And after he got louder and louder, his stream of consciousness was brought to a halt when the presenters interrupted him to end the interview.
The interview was called "unhinged", "rambling" and "disastrous" on social media.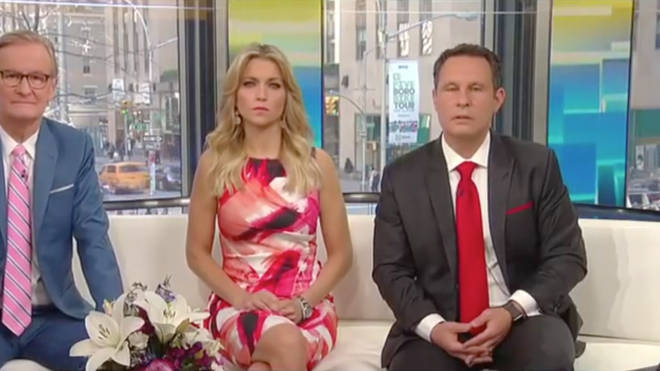 Trump shouted down the phone: "Our Justice Department, which I try and stay away from, but at some point I won't, should be looking at that kind of stuff [his allegation of anti-Trump bias in the FBI], not the nonsense of collusion with Russia."
After trying a couple of times to stop him, host Brian Kilmeade finally managed to speak, telling the President: "We'd talk to you all day, but it looks like you have a millions things to do."
Trump appeared to disagree, starting: "You could," but the three hosts quickly wrapped up the interview.
Watch the remarkable video at the top of the page.