Watch: Commons take aim at Boris over dismissing MP death threats as 'humbug'
26 September 2019, 01:08
Boris Johnson has been branded as "shameless" after he dismissed MPs concerns over death threats as "humbug".
Labour MP Paula Sherriff stood in the House of Commons to make an impassioned plea for the prime minister to temper his "inflammatory" language surrounding Brexit.
She claimed Mr Johnson's words had been used in daily death threats aimed towards her and others in the chamber.
Shaking with rage, Ms Sherriff said: "I genuinely do not seek to stifle robust tonight.
"But this evening the Prime Minister has continually used perjorative language to describe an Act of Parliament passed by this House.
"And I'm sure you would agree Mr Speaker that we should not resort to using offensive, dangerous or inflammatory language for legislation that we do not like."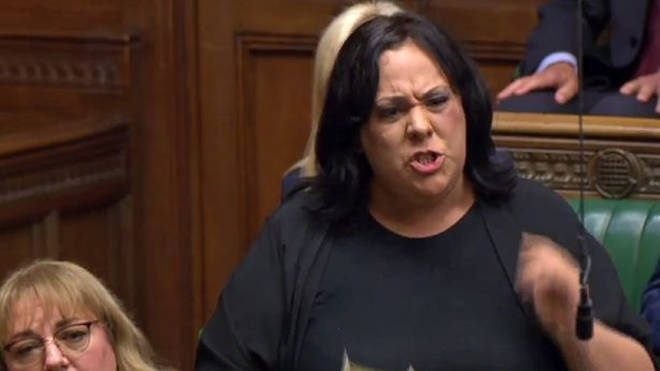 Ms Sherriff referred to murdered MP Jo Cox, who was shot and stabbed seven days before the 2016 referendum by a right-wing extremist who shouted "Britain first".
She pointed to the Coat of Arms which has been built in the Commons to memorialise her Labour colleague.
"And we stand here Mr Speaker under the shield of our departed friend!," Ms Sheriff said.
"With many of us in this place subject to death threats and abuse every single day!
"And let me tell the Prime Minister - they often quote his words! Surrender act. Betrayal. Traitor. And I for one am sick of it.
"We must moderate our language - and it has to come from the Prime Minister first.
He should be absolutely ashamed of himself!"
Mr Johnson responded to her outburst by saying: "I have to say Mr Speaker I have never heard such humbug in all my life."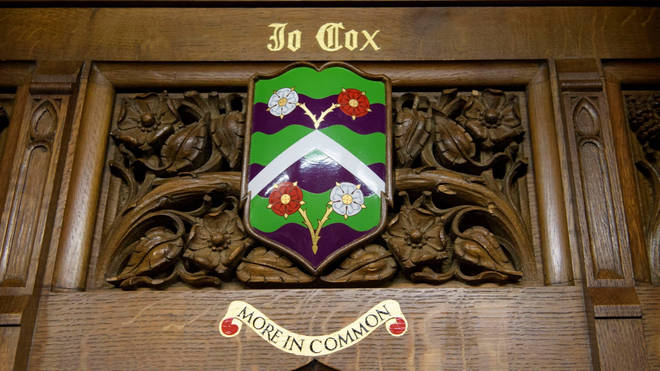 Labour MPs were seen shouting "shame", "disgusting" and "disgrace" at the prime minister over his comments.
Minutes later, Mr Johnson provoked gasps from MPs by telling MP Tracey Brabin - who replaced Mrs Cox - the best way to honour the murdered MP was to "get Brexit done".
Taking to Twitter after Mr Johnson's comments, MP Jess Phillips shared an image of an anonymous death threat she received, which appeared to have been written to mimic Mr Johnson's comment that he would "rather be dead in a ditch" than ask for an extension for Brexit.
She said: "This week I received an anonymous letter to my constituency office here is what it said. 10 Downing Street might think we are "humbugs" about his words but they are literally being used in death threats against me."
Labour leader Jeremy Corbyn was also among those to take aim, and said: "Boris Johnson's comments about Jo Cox and far right threats to MPs in Parliament tonight show once again why he is unfit to be Prime Minister."
Ed Miliband said: "In my 4+ years opposing David Cameron I never saw a parliamentary performance like tonight's from Boris Johnson: deeply irresponsible, stoking division, using dangerous, inflammatory language, fanning the flames of hatred.
"This is not about right and left but right and wrong."
The prime minister returned to a divided Commons earlier that expected today after the Supreme Court ruled his prorogation of Parliament was "unlawful".